By: Stan Hubbard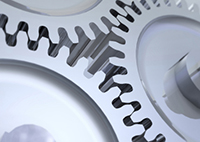 Communications service providers worldwide are on a transformational journey to provide more dynamic services that address enterprise requirements for cloud-like experiences. Many have introduced or plan to introduce Network-as-a-Service (NaaS) solutions that combine on-demand connectivity, application assurance, cybersecurity, and multicloud-based services to help boost enterprise productivity, business agility, and competitiveness in the digital economy.
MEF recently released a new State of the Industry Report – Paradigm Shift: Automating Business Functions Between Service Providers—a must-read for industry professionals seeking to maximize their revenue opportunities for NaaS and other next-generation services that will ultimately be delivered across a global ecosystem of automated networks. The report is one of the industry's most comprehensive research efforts ever conducted on the topic of inter-provider service automation, drawing upon conversations with 360+ individuals from 123+ companies as well as proprietary survey data.
The report explores key trends reshaping the communications services landscape; the importance of creating an automated ecosystem based on standardized APIs; current and future global adoption of standardized business process APIs; the compelling business case for adoption of these APIs; and resources available to speed API adoption. The report contains valuable information to help accelerate the automation journey regardless of a company's starting point.
Five key themes running through the report are summarized below.
Standards-based automation is a must-have for industry players to maximize revenue growth opportunities for NaaS and other next-generation services. There is widespread recognition of the need for service providers (SPs) to step up collaboration efforts to meet future customer service requirements on an end-to-end basis. Advanced capabilities like capacity on-demand, real-time inventory, route-diverse selection, usage-based pricing, QoS-level guarantees, dynamic capacity management, end-to-end security, and so forth, will require extensive collaboration among various players. These partners could include retail service providers, wholesale service providers, hyperscalers, technology solution providers, data center providers, and others.
The case is rather obvious that automation is required among ecosystem partners to reduce friction, remove potential error inherent in manual processes, speed service delivery, speed time to revenue, make dynamic changes, bill for on-demand services, etc. The question we often encounter at MEF is how a company should go about automation with partners.
We believe it is critical that automation must be standards-based. This automation must happen throughout the supply chain where all parties in the supply chain adopt a standard set of processes and APIs at both the business process and operational levels.
The industry risks fragmentation, slower innovation, and unnecessary waste of resources if companies implement their own customized, pairwise APIs with various partners at a time when standardized APIs are available and becoming widely adopted.
Standards-based APIs are laying the foundation for the industry to support dynamic services and NaaS solutions across automated networks. For nearly a decade, industry organizations like MEF, TM Forum, and the ITW Global Leaders' Forum have been driving towards a shared goal of enabling dynamic services across an automated ecosystem based on standardized APIs. The market has now reached a turning point where we clearly see the pieces falling into place for industry players to confidently envision inter-provider NaaS—and other dynamic services powered by standards-based APIs—becoming commonplace within the next two or three years.
This paradigm shift is significantly enabled by MEF's development of standards-based Lifecycle Service Orchestration (LSO) business process APIs and operational APIs, which provide the high fidelity (tightly defined context), plug-and-play interoperability, and extensibility required to enable service providers to "invest once" and efficiently scale implementations with many partners and services. Before the end of 2023, MEF plans to introduce LSO APIs for more than 20 separate functions in the complete