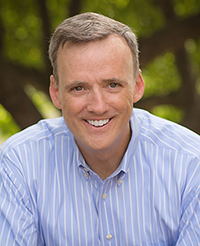 In the rapidly evolving competitive-communications landscape, focus has shifted to a new customer-centric approach. The rise of Customer Experience (CX) has become paramount for the success of competitive carriers, as networks and services have become increasingly commoditized. Serving as a former executive for competitive-carrier companies, and now as the CEO of GOCare, I have witnessed this CX transformation firsthand.
Today, we are also seeing a surge of network investments for broadband expansion fueled by government programs and private equity firms. Incumbent and competitive operators are extending their wireline and wireless networks in many areas to meet the growing demands for high-quality bandwidth.
Carriers are also contending with evolving network technologies comprising a mix of fiber, copper, 5G, and other network technologies just to remain relevant. This network transformation is coming at a time when efficiency is critical, and the customer's digital experience is quickly becoming the last-standing competitive differentiator.
Gone are the days when customers had only one choice of carrier. Today, customers can churn with a few simple swipes on their smartphone screen. At the same time, customers' expectations have changed. Customers now want a rich and personalized Digital Experience (DX) across their preferred methods of communication, for better communication and control, and ideally without engaging directly with a customer care agent.
To remain both relevant and competitive, carriers must deliver an exceptional experience. They need to earn the loyalty of their customers. But carriers must do more than pay lip service to CX and DX, and even go beyond basic customer-experience tools such as web pay, intelligent voice response (IVR), chatbots, and social channels--some of which often deteriorate the customers' experience, negatively impact the business, and degrade operations.
CX and DX channels must work in concert to improve both customers' and employees' experience. This means carriers must consider the Employee Experience (EX), too. By having a unified approach to CX, DX, and EX, carriers can ultimately achieve a superior total experience (TX) that truly sets them apart. But it's difficult and may be impossible to achieve without a unified communications platform.
Creating superior TX with a unified communications platform
Today, digitally native customers expect the same level of convenience and efficiency from their CSP as they experience from Amazon or Netflix. To provide this, competitive carriers must embrace an omnichannel digital experience that allows customers to interact with them seamlessly across multiple channels with digital self-service options, eliminating the need for lengthy interactions with Customer Service Representatives (CSRs) other than for complex issues or questions that can't be automated.
Today's customers desire a seamless experience (regardless of communication channel) providing them with intelligent control including real-time information based on their personal preferences, profile, services, usage, and network details. If customers need to engage with a CSR, the experience should be smooth, seamless, and pleasant. Customer-care representatives need to have full visibility into the customer's issues and the right tools and accurate information to achieve first-contact resolution. To deliver on this commitment, GOCare does not replace or eliminate any systems. Rather, we integrate with our clients' many back office vendors to leverage the investment in, and power of, those systems so our clients (and their customers)