By: Jonathan LaCour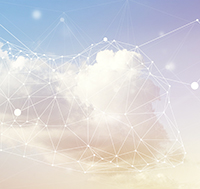 The cloud has become an essential part of an overall strategy for businesses seeking growth, especially with the rise of remote workforces, offering increased flexibility, scalability, and cost savings. It also gives businesses the opportunity to become more competitive, and oftentimes more cost-effective, flexible, and scalable. The cloud is at the heart of any digital transformation initiative.
Cloud migration continues to see significant growth year over year, with public cloud services expected to reach a record $592 billion this year alone. Gartner also estimates that over 85% of organizations will be cloud-first by 2025.
Developing a cloud migration strategy can be a daunting start to a business' journey; it's necessary to ensure a successful process, however. There are myriad considerations when crafting a migration strategy including desired goals, assessment of current infrastructure, creation of timelines and budgets, and planning for testing to ensure a seamless transition. Enterprise businesses often react to these considerations with expensive multi-year planning processes—often guided by traditional consulting firms—resulting in significant delays to reaching their end goal of transformation.
It has become increasingly evident that a flexible, agile cloud migration strategy is more effective than a traditional heavyweight process that may take years to navigate. Taking an agile approach has become more popular in recent years. AWS Premier Consulting Partner Mission Cloud delivered 100% of its cloud migrations to AWS last year using agile migration strategies. There's a reason for this: an agile approach offers numerous benefits that help maximize the success of cloud migrations.
A Look Back
Past cloud migration approaches often featured consulting firms that would discuss strategies for years before taking any action. Key factors contributing to the delays and lack of agility in the migration process included:
Understanding the existing infrastructure: Before migrating to the cloud, it was crucial to have a comprehensive understanding of the organization's existing infrastructure, applications, data, and dependencies. This involved conducting thorough assessments and an analysis of the current environment, which could be time-consuming.
Complexity of legacy systems: Many organizations had complex legacy systems that were not designed with cloud compatibility in mind. Migrating these systems to the cloud required careful consideration of various technical challenges, such as compatibility issues, dependencies, and customizations. Assessing these complexities and devising strategies to address them took time.
Risk assessment and mitigation: Cloud migration involves certain risks, such as data security, compliance, and potential disruptions to business operations. Consulting firms needed to identify these risks, assess their potential impact, and develop strategies to mitigate them. This risk assessment process often required thorough analysis and collaboration with various stakeholders, contributing to the overall time required.
Strategy development and planning: Consulting firms would spend significant time discussing and developing before taking action, attempting to create alignment across business units and departments.
Employing a one-size-fits-all approach and experiencing pitfalls—such as overarching predictions when evaluating business outcomes—during the process can be detrimental to the overall migration. To maximize the success of cloud migrations, businesses should opt for the flexibility to test, pivot, and revise methods as they go, while still ensuring that the migration addresses existing infrastructure requirements, legacy systems, risks mitigation, and overall strategy. This will prove to be most valuable and will help companies realize the benefits of migrating more quickly.
Fortunately, adopting an agile approach to cloud migration has become much more feasible for most businesses over the last 5-7 years.

More Suited Technology
Technology has continued to evolve and is now more suited for an agile approach. Workloads and applications are now being built with more cloud-native technologies. Containerization has continued to grow as a preferred solution, with companies—that may or may not already be in the cloud—leveraging containers for their workloads.

Modern microservice and serverless architectures are also seeing increased adoption. Businesses can now move individual microservices that run inside containers into the cloud, rather than employing a "big bang" approach to migrating workloads. A massive