By: Susana Schwartz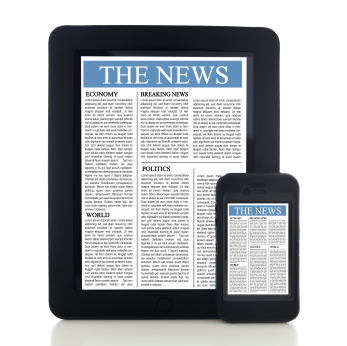 In CSP News...
Deutsche Telekom
has launched the the first Global, Enterprise Network powered by the Next Generation Enterprise Network Alliance (ngena)
, offering its corporate customers rapidly deployable network connections and services. All ngena partners share their networks and connect them to a global, highly standardized network that is based on state-of-the-art technology that is managed by software. As such, multinational corporate customers can roll out corporate networks and data connections as virtual private networks much faster than before.
SK Telecom's 5G self-driving car had a successful test run, traveling 26 kilometers in real traffic conditions at a speed of up to 80 kilometers. The vehicle demonstration took place on the Gyeongbu Expressway, the most heavily traveled expressway in Korea from Seoul Service Area to Suwon-Shingal Interchange. Its software has been designed to not exceed that speed in accordance to the government regulation on test-driving of autonomous vehicles. SK Telecom's Vehicle Tech Lab has been working closely with Seoul National University, Nvidia and LG Electronics to develop the self-driving technologies, such as AI, sensors, communication and route determination/tracing.
BT announced the launch of BT Agile Connect, a new software-defined wide area network (SD-WAN) service created for large organizations seeking greater control and understanding of their infrastructure and traffic flows. Agile Connect is built on technologies from BT and Nuage Networks from Nokia, while benefiting from the security and resiliency of BT's global network infrastructure. Agile Connect equipment is currently live within the networks of several large global organizations and is now ready for volume deployment for existing and new customers.
In other BT news, its EE subsidiary announced that it has signed a new renewable electricity deal with energy supplier npower — getting BT closer to its goal to purchase 100 percent renewable electricity for its operations by 2020, where markets allow. Last year, BT sourced 82 percent of its electricity renewably. The deal, which runs until 2021, will see electricity generated from green sources such as wind farms and solar plants power EE's operations, including over 500 retail locations. As part of the contract, npower will supply EE with 680 gigawatts of renewable electricity all of which will be certified to provide assurance of its renewable status. BT, including EE, recently announced its ambition to reduce its carbon emissions by 87% by 2030, setting itself on a path to help limit global warming to 1.5°C by the end of the century.
Telenor Group and Cisco announced their support to launch "WorkingGroupTwo" (WG2), a new business entity that will offer mobile operators a cloud solutions platform designed to radically increase product innovation and reduce time to the market. The launch of the WG2 platform will help accelerate the pace of product innovation in order to stay relevant for customers. Using the platform, mobile operators will be able to quickly launch new services across IoT and other industry verticals, and better position their business to sell to enterprise customers.
Orange Polska has chosen Comarch as its OSS software vendor to support Orange's OSS4TTH project. Comarch will be responsible for the migration of Orange's physical, logical and service inventory data. It will also facilitate the integration of the solution with Orange's BSS domain, network infrastructure and service delivery platforms via a managed API in line with the TM Forum's Open API recommendation.The project will streamline the technology tools that support Orange's FTTH project, transforming and automating its network management and service delivery processes. The business case for the project assumes reduction of TCO in the OSS domain. It will also enable improvement of business operations KPIs and will allow for increased flexibility in the deployment of new services, technologies and processes in the GPON access network domain.
Orange and EBV Elektronic will combine strengths to launch "Live Booster", a program to ease and accelerate adoption of cellular connectivity for object makers. Orange will deliver a range of modules with integrated prepaid connectivity, available through a single distributor to simplify path to market for object makers. The program will deliver a range of modules pre-packaged with cellular connectivity and distributed through a single global distributor to address the current complexity of integrating cellular connectivity facing object makers. The program is part of Orange's Essentials2020 strategy to diversify and succeed in the field of connected objects.