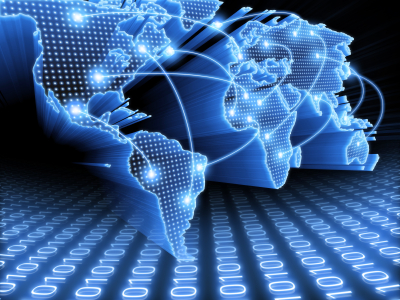 There are indications that we have entered the Winter of NFV. This is occurring because the CSP's and their associated large vendors are trying to implement NFV, but they are missing a key ingredient. What is needed is end-to-end visibility of the entire network. The way to provide it is through innovative orchestration software.
The problem is most people are still operating from a mechanical mindset, and software is fundamentally different from mechanical machines. To be successful today, CSPs must move away from the mechanical mindset. To do so, they must recognize the following: software grows organically, and software innovation comes from small groups, such as start-ups and some maverick groups within large organizations. These small, innovative groups must be supported through paid efforts that tie to their incremental milestones. As the innovative software matures, the small groups need to be able to move the software into large organizations for large-scale deployment and support.
Success through this new mindset will not only realize the potential efficiency benefits of NFV, it will cut the Gordian knot of out-of-control operations costs, while providing the foundation for service agility needed for success in the 21st Century.
Leaves Falling
With 20/20 hindsight, we can see that the Winter started approximately 18 months ago. What at first seemed to be isolated instances have now become a recognizable pattern: large NFV efforts by both CSPs and their vendors started with great promise, but have since started to be shut down. In all fairness, it should be pointed out that in the normal course of system turnover, some isolated VNFs are replacing PNFs, albeit as plug replacements. However, they are static in that they are not part of a dynamic management system with efficiency and security implications. As such, they are not contributing to the realization of the larger NFV vision — the vision that is, in fact, running into some trouble.
It started with Telecom Italia shutting down its NFV group, causing significant impacts on its staff.
Then, HPE's effort at Telefonica failed. Telefonica has taken the position that the NFV transition is difficult, will involve many missteps and failed projects, but the company is committed to a long haul effort.Although, last year it shut down one effort, this year it has started another effort. There are indications that this year's effort is not proceeding as quickly as desired. But Telefonica senior executives deal with the situation by controlling expectations, and that is an approach worthy of credit, as Telefonica is trying to break out of the mechanical mindset, and is acknowledging it is tough to come all the way out of it.
Possibly as a result of the Telefonica experience, the HPE NFV group was reorganized into the HPE general Telecom group shortly after the Telefonica experience. Just before the reorganization was announced, a senior executive in the HPE NFV Group speaking at the Telecom Council meeting in Palo Alto California started talking about how virtualized functions being in software made them inherently less reliable and that CSPs had to change their expectations.