By: Tim Young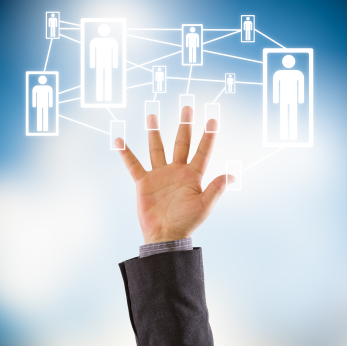 How's your WAN looking these days? Chances are, it's looking a lot smarter than it did a few years ago thanks to the growth of SD-WAN, the distribution of traffic across a wide area network through software-defined networking (SDN).
It makes a lot of sense, especially for enterprises managing a wide array of branch offices utilizing every conceivable access technology. There's still a little bit of confusion out there about how SD-WAN relates to Hybrid WAN, and it's best to think of SD-WAN as a way to enable and enhance a high-performing Hybrid WAN. The latter leverages multiple access technologies (typically MPLS and internet) while the former optimizes the hybrid approach by implementing policy controls, automating processes, enhancing visibility and improving cloud/SaaS access.
SD-WAN is still pretty new — I don't think I saw the acronym until about three years ago — but its growth has been massive. Gartner forecasts that SD-WAN spending will move from a modest $129 million in 2016 to a beefy $1.24 billion in 2020, for a CAGR of 57 percent. In a report from this summer, Gartner's Bjarne Munch estimates that, as of March 2017, there were 3,000 SD-WAN deployments covering 100,000 total branches. As the intent of these deployments is, in part, to avoid new router purchases, Gartner forecasts that the growth in SD-WAN spending will be accompanied by a 23.2% decline in router spending by 2020.
IDC forecasts are even more bullish, with estimates of SD-WAN sales reaching $1.19 billion by the end of 2017 and ballooning to more than $8 billion by 2021, according to their Worldwide SD-WAN Forecast, 2017-2021.
CSPs large and small are beginning to get in on the SD-WAN game. Just a few weeks ago, BT launched BT Agile Connect, an SD-WAN service for large organizations built, in part, on technology from Nokia's Nuage Networks. The solution leverages SDN to determine the most effective path for traffic to take across a customer's WAN, prioritizing the most mission-critical data while also making the most of all network connections, including those that previously only served as backups.
"Agile Connect gives BT customers a very robust SD-WAN at the right price, designed with ease of use and customer experience at its heart," said Maria Grazia Pecorari, president, digital, global portfolio & marketing for BT Global Services, in a statement. "It combines the technology of world-class partners and our own expertise in SDN with our global network and cloud services capabilities to bring more control, flexibility, performance and security for our customers."
BT is hardly alone in embracing SD-WAN. China Telecom Global — the international subsidiary of state-owned China Telecom — announced in mid-September that it's deploying SD-WAN solutions powered by Versa Networks.