By: Scott St. John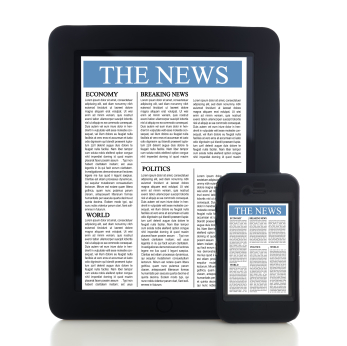 As autumn falls upon us, September and early October have brought a bevy of headlines on 5G, mergers and acquisitions, efforts to close the digital divide, and advancements in smart manufacturing and connected car technology. The FCC announced new funding topping $121 billion to expand broadband connectivity for homes and businesses in rural areas. 5G arrived at Gatwick Airport in London thanks to Vodafone, and in Phoenix, Los Angeles, Washington DC, and New York thanks to Sprint. Among many other headlines, new research by Dell'Oro Group and TMT Finance capture the pace of growth and change in the telecom market.
The top telecom industry news stories from the month are summarized below. To view all the news as it breaks, check out Pipeline's News Center or subscribe to receive our telecom industry news summary.
Innovation and Leaderboard News
According to a recent report published by Dell'Oro Group, the worldwide telecom equipment market grew 6 percent year-over-year in the past twelve months. In related industry leaderboard news, TMT Finance has released a market report on global telecom M&A activity through the end of 2019, indicating there is another $60 billion in deals expected to close by the end of the year.
New data from Juniper Research has shown that the total transaction value of remote payments for digital and physical goods will exceed $6 trillion by 2024; representing a growth of 53 percent from 2019.
Security News
Consolidated Communications has joined 51 attorneys general and 11 industry voice service provider peers to fight illegal robocalls. The coalition has agreed to eight Anti-Robocall Principles to protect customers from unwanted calls and make investigation and prosecution easier.
In a new report, Juniper Research predicts the cost of data breaches will rise from $3 trillion each year to over $5 trillion in 2024, an average annual growth of 11 percent. This rate will primarily be driven by an increase in fines for data breaches as regulation tightens, as well as a greater proportion of business lost as enterprises become more dependent on the digital realm.
5G News
5G industry news continued at a furious pace this month. 5G network rollouts have accelerated nationally and internationally in 2019. Nearly a quarter billion new LTE connections were added around the world in the second quarter of 2019, according to 5G Americas, the wireless industry trade association and voice of 5G and LTE for the Americas and based on data from Ovum.
This increase was apparent stateside as well as over in Europe. Sprint launched mobile 5G to customers in Phoenix as well as commercial 5G service in LA, New York, and Washington to bring total 5G coverage to approximately 11 million people across nine US markets. In the UK, Vodafone launched 5G at Gatwick Airport via a high-speed, high-capacity fiber optic network. The South Terminal went live in mid-September, with 5G for the North Terminal set to follow in early 2020. In Asia, Japanese service provider KDDI has selected Ericsson as its primary 5G vendor for next-generation network deployment in Japan. The first commercial 5G services are expected to be available by March 2020.