By: Gil Santaliz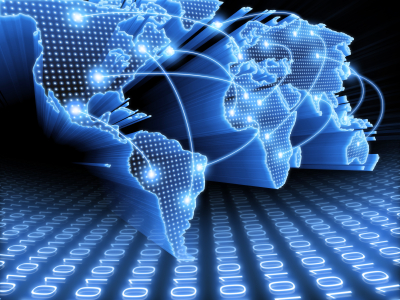 Traditionally quiet places that are seldom visited, the Cable Landing Station (CLS) is supposed to serve one purpose: to be a point where very expensive equipment transitions a subsea cable, costing hundreds of millions of dollars, to a terrestrial cable that then provides connectivity to a major population center. Normally, this traditional terrestrial cable has two routes to ensure uptime to the hub, designed that way in case one is compromised. Once it reaches the hub, it fans across an entire continent. This concept has worked for decades. But today's CLS can no longer be a passive location. It must be more than just a landing point that allows connection to a faraway hub for carriers. Today, we are building cable landing station campuses that are the hub itself.
The genesis of this new concept comes from the OTTs. When downtime is not an option and microseconds count, OTTs use this concept to avoid points of failure to reach their hyperscale data centers. Enterprise companies also appreciate this concept because they want 100 percent uptime. A Cable Landing Station campus with a fully integrated data center can do what traditional carrier incumbents have been doing for decades: control their networks in a wholesale environment, with no backhaul required, along with providing low latency and better access to connectivity.
It is crucial to have clarity in global connectivity. In order to do that, there are now multiple terrestrial options to the CLS and then multiple subsea networks to route across oceans with diverse landings in the next continent. The availability of multiple routes—both subsea and terrestrial—is crucial to become a true CLS hub. A cable system cannot land at a site and be stranded with one backhaul provided. Multiple backhaul routes create truly diverse options, which in turn can allow for both collaboration and competition. If one carrier is not providing necessary interconnection, with a robust ecosystem, there are half a dozen other choices. Today, there are just a few unique places on the planet with access to both multiple subsea cables and multiple backhaul routes.
A hub at the site of the CLS eliminates backhaul that can often cause connectivity issues. What kind of connectivity issues might these be? Let's consider, for example, a manhole fire in a city the data was never meant to visit or network regrooming on lit services due to the carrier dealing with other network issues related to outages. These scenarios are no longer acceptable. Clarity, operational independence and direct access to subsea capacity, whether intercontinental or up and down the coast, are the best options. Enterprises and OTTs should always know how the data flows 100 percent of the time.
When the latest upgrade of cable systems was completed nearly 20 years ago, smartphones had barely come into existence. The bandwidth needs were there, but the number of access points and demands were served by multiple systems. The bandwidth players had redundancy built across these cable systems to support their needs. In the two decades since, however, bandwidth growth and demands have surged. And this trend is only on the ascent: Cisco's Global 2020 Forecast predicts global Internet traffic will be 5.3 exabytes a day by 2020. Put into perspective, this means that global Internet traffic will be the equivalent of the data contained on 55 million DVDs per hour, all day every day.
In addition, it is becoming clear that the carrier-neutral model at the cable hub itself is the way to move forward. Colocation facilities would be better suited being closer to cable landing points as opposed to carrier hotels that are located further inland. Legacy carrier hotels on Long Island and in lower Manhattan are not capable of providing this type of infrastructure model that provides interconnection to 300 terabits or more.