By: Jezzibell Gilmore, Chad Milam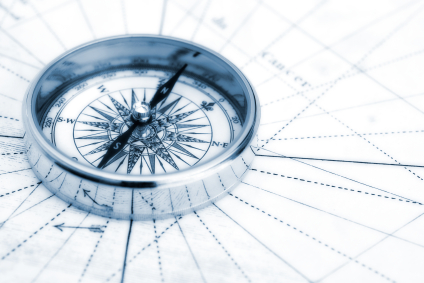 Steve had spent years growing, optimizing, and downright coddling his server farm. It was almost where he wanted it. A few more months and he'd have everything perfect. Then Steve got the orders that thousands of IT managers have gotten from their management over the last several years: migrate everything to the cloud.
No! Not when he was so close! What was Steve to do? Abandon his beloved servers?
Unfortunately, the direction from management was unequivocal. Cloud is where the company wanted, and needed, to be. And it was Steve's job to ensure it made a smooth transition.
Sound familiar?
A few years ago, the trend was for enterprises to fully embrace the cloud and migrate all of their assets and workloads from on-prem and colocation-based solutions into the hyper-scale cloud service providers (CSPs.) The promises of the cloud were just too amazing to pass up: super highly available, secure development and operations (DevOps) enabled infrastructure, and platforms that "just worked."
Since then, some of the sheen has worn off of that message, and many enterprises are now finding a balanced solution between all public and all private. It turns out Steve had a good point: there are applications that fit better into on-prem resources. There were things, however, the cloud could do better than Steve's server farm.
Thus, the hybrid cloud solution was born.
The Evolution of Networking
Networking, as it turns out, is not immune to the ebb and flow of public vs. private—and everything in between. The key difference is that the network is the enabling factor that allows the cloud to work at all. If it weren't for the network, these assets and workloads would just be stranded on a random computer somewhere in the world. Networks have gone through decades of evolution, from frame-relay to Internet Protocol Virtual Private Network (IP VPN) to Multiprotocol Label Switching (MPLS) and now to Software Defined Wide Area Network (SD-WAN) solutions, moving from private to public overlay and back again.
The problem with this is that a total shift to one extreme or the other rarely makes sense. Sure, there are corner cases where either a public or a private network is the obvious choice. High-frequency trading requires the ultra-low latency networks only a private network can provide, but it doesn't make much sense for small to medium-size businesses that need little more than Internet access and email to invest in private network infrastructure.
Thus, as with compute and storage more commonly adopting a hybrid approach, we believe networks will go that way as well. We envision a hybrid of public IP transit overlay network technologies, such as SD-WAN, combined with agile, high bandwidth, private transport networks. Each has its place in a modern enterprise IT infrastructure.
Public IP transit overlay networks like SD-WAN provide a cost-effective, easy-to-manage, first- and last-mile solution to reach thousands of branch locations, without the headache of sourcing private line connectivity. The Internet, thanks to its almost total ubiquity, can be obtained nearly anywhere on the globe. In fact, if you are willing to use satellites, there is virtually no location on the planet that can't connect to the Internet. SD-WAN takes advantage of this reach and builds on it with simple, cost-effective, manageable security—through encryption and centralized control—to enable a fully meshed network topology.