In the 5G world, it becomes increasingly important for the network to provide the correct resources to meet the unique needs of each application and device.
Efforts of the 5GPPP
The 5G Infrastructure Partnership association (5GPPP) is in the process of rethinking technologies to create a new generation of 5G networks and communication services. Its five founding partners, Alcatel-Lucent, Ericsson, Nokia Siemens Network, Orange, and SES satellite, have signed with the European Commission an agreement consolidating a 1.4 billion euro budget, including 700 million provided by the European Commission's funding program for research. They held an inaugural meeting in 2014 at Mobile World Congress.
The main goals of the PPP are: to develop wireless capabilities that are 1,000 times more powerful than technologies in 2010; to ensure a better energy efficiency of networks, by targeting savings of up to 90% per service (80% of the energy consumed by a mobile network lies in the radio access network); to reduce service creation time from around 90 hours to 90 minutes; to develop a network that can support connections from over 7 trillion wireless devices, serving over 7 billion people; to create a secure, reliable and safe Internet with no apparent service disruption; and to empower users with advanced control on their privacy.
The organization believes that 5G standardization could start as early as 2016, with a first release of 5G capabilities being tested in 2018. It is likely that field trials will begin in 2020. However, one vendor, Huawei, is intent on beating that date by two years, and has announced an implementation with MegaFon for 2018.
What can we do with 5G?
The potential for 5G is massive. Just as 4G LTE has created new revenue streams and opportunities for network operators, 5G will widen the addressable market much further, and introduce wholly-new digital opportunities for monetization. The GSMA has outlined many potential use cases and corresponding network needs in Figure 3, below.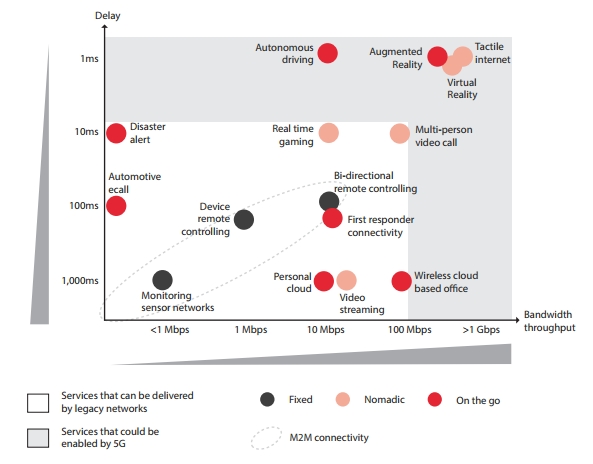 Fig. 3: 5G Uses Cases, GSMA Intelligence, 2014
If 2G, 3G, and 4G mobile technology have taught us anything, it is it that 5G will unlock value in ways we cannot predict. As we learned in the past, many services that were initially expected to have a negligible impact became hugely popular, such as text messaging. Others, like video calling, have been slow to catch on.
5G technology is bound to introduce business cases that are very different from the big winners in 3G or 4G. This will usher in many new players in the mobile value chain. The earlier operators can begin the paradigm shift to 5G and explore new use cases technologies, and spectrum, the better. In fact, the operators who are quick to embrace 5G will most likely be the companies that remain relevant in the hyper-connected digital age.