By: Jesse Cryderman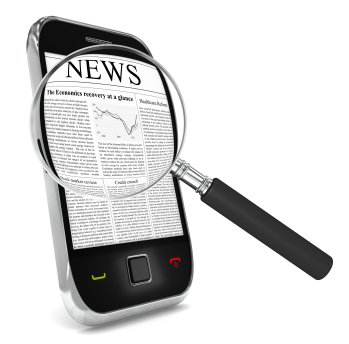 T-Mobile's Uncarrier movement has paid off. The company added nearly nine million new customers last year, and is poised to pass Sprint for the number 3 spot in the U.S. market.
Customers have flocked to T-Mobile to enjoy features like unlimited data, free international texting and data, free streaming music, low-cost family plans, Wi-Fi- calling, free in-air texting, and rapid device upgrades. In fact, many of the competitive strategies T-Mobile has employed have been adopted by other leading U.S. mobile operators, like data rollover.
Recently, T-Mobile has introduced another piece of the Uncarrier puzzle, Smartphone Equality. This initiative, which is aimed at getting more smartphones in the marketplace, gives loyal T-Mobile customers access to the best financing deals, regardless of their credit score. Here's how CEO John Legere explains it:
"With today's announcement, every T-Mobile customer who's paid their wireless phone bill on time for 12 straight months will qualify for our very best device pricing on every smartphone and tablet we sell − including zero down with no interest and no credit check. This new approach puts the relationships we've built with loyal customers above their credit scores. It's a simpler, saner way to evaluate credit − our history with you. And it's more effective. Because the simple truth is that our relationship with that customer is actually a better predictor of future behavior than their credit history.

Ultimately, this initiative will lower the barrier for millions more Americans to get a smartphone – the most transformational technology in our lifetime. At a time when mobile connectivity is sweeping the globe, the United States ranks a miserable 13th in the world in terms of smartphone penetration − behind a dozen countries including Australia, Ireland, Israel and Saudi Arabia among others. There are more than 100 million American adults who don't have a smartphone according to data from Pew Research and the U.S. Census Bureau. That's 100 million too many."
The announcement gave the iconoclastic CEO a new platform to communicate with customers: the video blog. Check it out here.
Verizon seeks to raise funds with wireline assets
It's not easy to be a top-tier mobile service provider in the United States. Competition is intense and the service landscape is massive. Reaching the millions of geographically dispersed subscribers with LTE costs a pretty penny. Just ask Verizon. The company lost $2.2 billion last quarter while expanding its LTE and X-LTE footprints and paying down its debt from the Vodafone buyout. Then there is the $10 billion in AWS spectrum Verizon just purchased. In short, the company needs an influx of capital, and with the way mobile prices are dropping in the US, it's not going to come from smartphones.

It makes sense, then, that Verizon is preparing to sell off wireline assets. According to the Wall Street Journal, Verizon is assembling a package of assets that include cellular towers and pieces of its wireline business in hopes of raising around $15 billion. Since FiOS is Verizon's future focus, this means copper and DSL network elements.
The WSJ says an official announcement will be made in the coming weeks. Stay tuned to the Pipeline News Center for more on this story as it develops.
Sprint strikes back at T-Mobile
Numbers don't lie-- Sprint has been bleeding customers to T-Mobile for many quarters, so much so that T-Mobile has nearly pushed Sprint out of the number three spot in the U.S. Now, Sprint is striking back with an incentive that, well, sounds a lot like something T-Mobile invented. It's the "we will pay you to switch" strategy. Recently, Sprint announced it will guarantee all T-Mobile customers a minimum of $200 instant trade-in value when they take their wireless number to a participating Sprint store and trade in their current working T-Mobile smartphone. The offer, available through April 9, also can be combined with a contract buyout offer, where eligible T-Mobile customers can get up to $350 per line via a prepaid or reward card to cover their installment billing balance on their current device or early termination fees after online registration.
Will this be enough to make T-Mobile customers churn, or is it too little, too late? T-Mobile launched another installment in its Uncarrier initiative recently, a strategy that has proven successful. T-Mobile's latest uncarrier move will extend top-tier financing deals to customers who have paid their bill on time for 12 months. This essentially eliminates the device cost savings Sprint highights in its latest ad blitz.
SK Telecom and Nokia Networks team up on 5G development
SK Telecom has announced that it signed a Memorandum of Understanding (MOU) with Nokia on January 21, 2015, to work together to lead the development and verification of the fifth-generation (5G) mobile network technologies. Under the MOU, the two companies will conduct joint researches to develop core 5G network technologies such as gigabit-level data communications technology and cloud-based virtualized base station technology.