By: Jesse Cryderman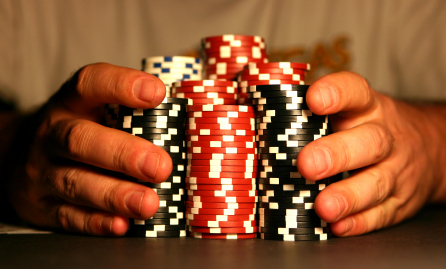 "Technology is supposed to make our lives easier, allowing us to do things more quickly and efficiently. But too often it seems to make things harder, leaving us with fifty-button remote controls, digital cameras with hundreds of mysterious features and book-length manuals, and cars with dashboard systems worthy of the space shuttle."
--James Surowiecki
The New Yorker
They are coming. By the billions.
A horde of devices that will usher in a hyper connected era, in which everything from the parking meter to the microwave oven is linked into communications networks and outfitted with basic "intelligence". This is the Internet of Things (IoT), and it's only a matter of time before it arrives.
Gartner predicts nearly 5 billion "things" will be connected this year, a number it expects will balloon to 25 billion by 2020. In the coming years," some level of built-in intelligence and connectivity will be regarded as standard, and this will rapidly filter down to mainstream products and services," says Gartner.
While the production of these devices is inevitable, many questions remain about how IoT will fit into society. If we build it, will they come? Will anyone wear 50 connected devices, or have the time to learn them and link them together? Will function fatigue de-rail this technology? These questions are enough to make Wall Street investors hesitant to jump on the bandwagon.
For service providers, there are certainly opportunities, but they probably don't exist in the "things", or the "Internet", itself. Here's how the new device play is shaping up and some IoT strategies for service providers.
Verticals
While nearly every device showcased at CES 2015 could be said to fall under the IoT umbrella, here's how the technology is growing in each vertical:
Internet of Things Units Installed Base by Category
| | | | | |
| --- | --- | --- | --- | --- |
| Category | 2013 | 2014 | 2015 | 2020 |
| Automotive | 96.0 | 189.6 | 372.3 | 3,511.1 |
| Consumer | 1,842.1 | 2,244.5 | 2.874.9 | 13,172.5 |
| Generic Business | 395.2 | 479.4 | 623.9 | 5,158.6 |
| Vertical Business | 698.7 | 836.5 | 1,009.4 | 3,164.4 |
| Grand Total | 3,032.0 | 3,750.0 | 4,880.6 | 25,006.6 |
Source: Gartner (November, 2014)
Clearly the consumer market is replete with copycat connected watches and smart home device, but the largest growth market will be automotive. This is advantageous to communications service providers (CSPs) because security and network reliability are paramount, subscriber and usage data is very valuable, ad-supported connectivity models are possible, and the service revenue is more significant than, say, a parking meter. Verizon's recently announced brand-agnostic plug-and-play connected car platform, Verizon Vehicle, is an example of a CSP capitalizing on this growth trend.
According to Gartner, manufacturing, utilities, and transportation are the top three industry verticals in 2015. This will change, however, as utilities make large investments in smart meters and governments invest in connected infrastructure (smart lighting, public safety). As a result, Gartner forecast utilities, manufacturing, and government to be the leading three industry verticals for IoT by 2020.