By: Zvika Delman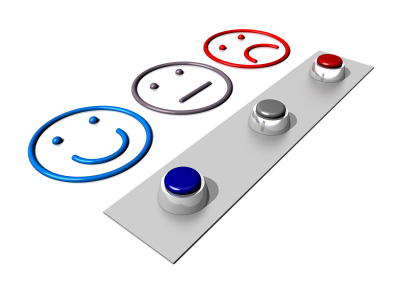 Service providers are continually striving to reduce churn and increase wallet share. The traditional and most common method to do this is through aggressive advertising campaigns and price reductions. Ironically, these tactics often lead to price wars that actually cause revenue loss!
Recent research by Coleman Parkes on behalf of Amdocs found that for consumers, price is not necessarily the bottom line. Looking at how the user experience influences customer satisfaction and the willingness to purchase, thousands of consumers were surveyed across the globe. The results were compelling:
83% of consumers don't get a consistent response across channels from their service provider;
65% of consumers believe their service provider doesn't know them, and relates to them as an anonymous caller during every interaction; and
93% of consumers would buy more if their service provider could offer a simple, consistent, and personalized user experience
The bottom line is that user experience is a major driver of consumer behavior and perception.
Looking at the factors that influence net promoter score (NPS), Coleman Parkes identified two main issues. The first related to consistency between interaction channels. Here, they found that discrepancies often exist between the information provided on the self-service portal and that provided by the call center representative. And unsurprisingly, this led to a poor customer experience. The result was reduced trust in the service provider and a lower likelihood to recommend them to friends and family.

Another pain point related to the quality of self-service interactions. Half of the customers surveyed had attempted to complete a self-service interaction but were unable to do so. Although they wanted to use self-service, the inability to complete their desired transaction was frustrating. The need to ultimately contact the call center to complete it only compounded this feeling. Respondents also cited general usability issues and incomplete information as barriers to using the self-service channel.
The other part of the research dealing with NPS addressed the question of what service providers can do to increase sales. Here, they found that the inability of customers to move seamlessly between channels as well as the inconsistency between channels as a major issue. While 72% of those surveyed attempted to purchase a product or service online, three quarters of those attempting to complete a transaction via multiple channels had to start from scratch each time they switched channels.
While online shopping and customer journeys that span multiple channels are now a normal part of the online experience, respondents indicated that such a capability is self-defeatist if the experience is not seamless. This, coupled with lack of personalization, led the research to find that customers were generally frustrated by the way their service providers interact with them, resulting in an increasing tendency to turn to other service providers in search of better deals.
So for service providers looking to boost NPS and increase sales, the writing is clearly on the wall. The key to the customer's heart is by focusing on a simple and consistent experience across all channels of interaction.
The solution: Amdocs Omni-Channel Experience
The Amdocs Omni-Channel Experience solution addresses all these core challenges. It enables service providers to deliver a consistent, more personalized user experience across all channels, while addressing the problem of lengthy and expensive development cycles.
The solution's innovative architecture features modular building blocks – or widgets – that are created once and deployed in multiple ways across multiple channels. These widgets adhere to advanced web standards and can be implemented across different applications. As a result, with Amdocs Omni-Channel Experience, a customer accessing the self-service mobile or web application sees the same information as the agent in the call center or in the brick and mortar store.