By: Ben Parker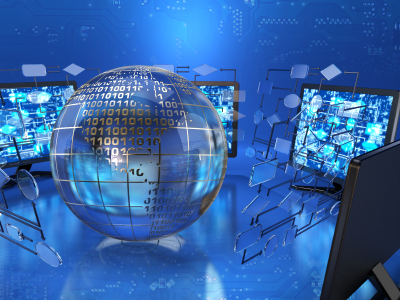 Although 5G may be overhyped today, its future promise is real. So are the operational challenges it poses for communication service providers (CSPs). Delivering new mobile services for leading-edge applications and use cases will stress the ability of network operators to manage the range of enabling hardware and software technologies in their underlying infrastructure. Operations teams will face challenges in each 5G domain—subscriber, service, edge and core—and across domains.
This article examines the unique challenges in each domain, the best steps for applying machine intelligence (AI, ML and big data analytics) to address them, and the top usage scenarios and opportunities for you and your key business group stakeholders. As STL Partners points out in its 5G and telecoms data analytics research, AI and analytics are key enablers of 5G, but before operators can benefit from these technologies, telcos must lay the foundations of data analytics across their network and organization.
5G Poses Operational Challenges Across All Domains
Subscriber Domain Challenges
5G will inherit the billions of smartphone users on today's 4G networks, but gigabit connections will spawn high-speed applications driving a new generation of smartphones and consumer devices capable of utilizing the huge increase in bandwidth. User quality-of-experience (QoE) will depend on the ability of CSPs to ensure the reliability of these connections. It will also require that your network quality-of-service (QoS) meets the demands of each application. CSPs will need insight into the different types of applications subscribers are using, including time of day, location and duration in order to project future usage and provide sufficient network capacity.
5G will unleash a proliferation of embedded smart devices that will utilize ultra-reliable, low latency communications channels for real-time, machine-to-machine (M2M) control of vehicles, homes, buildings, public infrastructure and industrial processes. Mission-critical applications with stringent performance constraints will require constant monitoring and rapid remediation of service-affecting problems. This will have to be performed automatically by machines instead of teams of human operators; people will be unable to respond quickly enough to satisfy service level agreements (SLAs) for M2M communication.
Service Domain Challenges
The diversity of 5G services and the underlying complexity creates service operations challenges for 5G that are far more daunting than in today's 4G networks. The next generation of 5G services will extend well beyond today's one-size-fits-all voice, text, video and multi-megabit data services, supporting an array of 5G applications and use cases.
For example, critical applications in healthcare, public safety and industrial automation will require ultra-reliable communications services with demanding SLAs. Service-aware network slicing will enable the creation of virtual, end-to-end networks tailored to specific application requirements, so that operators can deliver different types of services via a common physical infrastructure.
Mobile edge computing adds another layer of complexity. The edge data center infrastructure could be owned and operated by a 5G MNO, an MVNO, or by a third party that manages the service-enabling software. In this scenario, assuring demanding SLAs for real-time M2M communications services will involve coordination between service operations centers at different service providers.