By: Scott St. John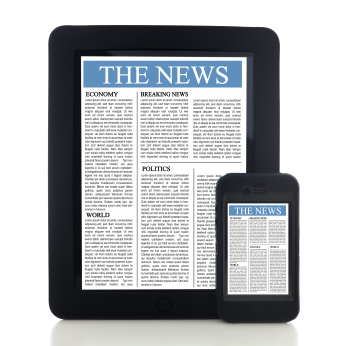 As the coronavirus pandemic continued to gain strength around the globe, much industry news in April and early May centered on its effects: on network traffic, on consumer retail spending and supply chains, and on security concerns. The merger between T-Mobile and Sprint was officially completed, leading to the debut of the New T-Mobile. Microsoft made headlines with two major new strategic alliances—with Coca-Cola and the National Basketball Association.
The top telecom industry news stories from the month are summarized below. To view all the news as it breaks, check out Pipeline's News Center or subscribe to receive our telecom industry news summary.
Network Evolution News
It was a busy news month for the Federal Communications Commission. As the coronavirus pandemic accelerated in the US, the agency took steps to make additional spectrum available to AT&T, T-Mobile, Verizon and US Cellular to boost wireless connectivity to accommodate the additional remote working, learning and communicating Americans are undertaking during social distancing. This special spectrum access was also extended to AT&T to serve Puerto Rico and the US Virgin Islands. The FCC also took action to help ensure that no current Lifeline subscribers are involuntarily removed from the Lifeline program during the coronavirus pandemic. Specifically, the FCC's Wireline Competition Bureau waived several rules that could otherwise result in de-enrollment of subscribers from the Lifeline program, which provides monthly discounts on broadband and voice services to qualified low-income consumers. And, as part of the passage of the CARES Act, the FCC voted to adopt a $200 million telehealth program to support healthcare providers responding to the pandemic. It also approved Ligado's application (with conditions) to deploy a low-power terrestrial nationwide network in the L-Band that will primarily support 5G and Internet of Things services.
In late April, the FCC adopted rules that make 1,200 megahertz of spectrum in the 6 GHz band (5.925–7.125 GHz) available for unlicensed use. These new rules will usher in Wi-Fi 6, the next generation of Wi-Fi, and play a major role in the growth of IoT. In addition to expressing support for the FCC's decision to open 1,200 megahertz of spectrum in the 6GHz band, the Wi-Fi Alliance announced that it is extending Wi-Fi CERTIFIED 6 into 6 GHz to ensure Wi-Fi users can quickly benefit from additional capacity, wider channels, and less congested spectrum.
The FCC also adopted new rules requiring implementation of caller ID authentication using technical standards known as "STIR/SHAKEN." These rules will further the FCC's efforts to protect consumers against malicious caller ID "spoofing," which is often used during robocall scam campaigns to trick consumers into answering their phones.
In long-awaited news, T-Mobile US Inc. announced that it has officially completed its merger with Sprint Corporation to create the New T-Mobile.
Broadband usage in the United States experienced a one-day spike to new Sunday highs on Easter, according to data from OpenVault, a leading provider of technology solutions and industry analytics for broadband operators. Easter Sunday downstream consumption was 16.3 GB per subscriber, an increase of 15.8 percent over the previous Sunday (14.1 GB) and of 37.9 percent over Sunday, March 1 (11.8 GB), immediately before COVID-19 social distancing measures began to take effect.
In Germany, DE-CIX in Frankfurt am Main saw further growth in data traffic during the COVID-19 crisis and increased Internet use in a range of segments. Since the outbreak of the COVID-19 virus, the growth previously observed in video conferencing traffic (for example Skype, Teams, and Webex) has risen by 100 percent as a result of the widespread use of home offices.
5G News
Developments in 5G from overseas included deployments in Europe and Asia. Magyar Telekom and Ericsson have launched commercial 5G in Hungary, with initial services live in parts of Budapest and Magyar Telekom's headquarters in Könyves Kálmán körút. In Thailand, Thai communications service provider True Corporation Plc (True) has selected Ericsson as a 5G Radio Access Network (RAN) vendor as part of its national 5G network. In other news, Ericsson and British Telecommunication PLC (BT) have signed a deal to deploy Ericsson's dual-mode 5G Core (Evolved Packet Core and 5G Core), a fully container-based, cloud native Mobile Packet Core for 4G, 5G Non-standalone and 5G Standalone services as a single fully integrated core. In the Netherlands, VodafoneZiggo selected Ericsson Spectrum Sharing to deploy 5G using existing spectrum assets. Nationwide 5G coverage is planned for July 2020.