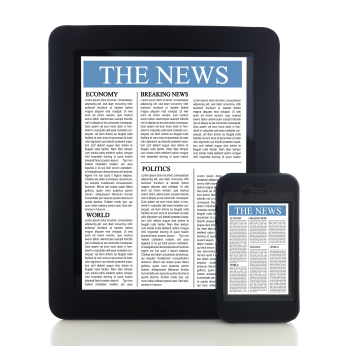 As we enter the closing weeks of 2022, the
Pipeline
team is monitoring the top trends and news stories of the year. In cybersecurity news, 99,506 potential incidents were investigated and triaged by CyberSOC teams. New studies found that the 6 GHz high-frequency range could significantly increase bandwidth and data speeds for 5G mobile communications. The FCC has released its Equity and Diversity Council report. The latest mobile technologies are anticipated to improve connectivity across Africa, to support digital projects in healthcare, agriculture, education, and financial services. And in the markets, IMARC released its telecom infrastructure forecast.
The top telecom industry news stories from the month are summarized below. To view all the news as it breaks, check out Pipeline's News Center or subscribe to receive our telecom industry news summary.
Innovation News
This month has been full of notable tech innovations. Bell Canada began a three-year strategic relationship with Montreal innovation centre, Centech. As Centech's exclusive telecommunications provider, Bell will leverage its advanced network capabilities, 5G, and AI management expertise to help emerging Canadian businesses drive innovation, growth, and adoption of advanced technological solutions.
Intelsat announced it has been chosen by MTN to further the company's leadership while meeting the demand for broadband in remote areas of South Sudan. In addition, Orange and Vanu will partner up to provide improved connectivity for African countries. They will be using the latest mobile technology to accelerate the development of digital projects in healthcare, agriculture, education and financial services, among others. Meanwhile, Vodafone Group partner AST SpaceMobile has successfully unfolded the communications array for its test satellite, BlueWalker 3, in low Earth orbit. AST SpaceMobile is building the first and only space-based cellular broadband network accessible directly by standard mobile phones. It is being designed to enable devices to switch automatically between space and ground-based networks, making it easier to connect customers in hard-to-reach areas and help eliminate coverage gaps.
Forward Edge-AI has been awarded a Phase I Small Business Technology Transfer (STTR) contract by the US Air Force/AFWERX to meet a national defense-related information resilience mission in the area of Space Communications Security (COMSEC). Moreover, LightRiver has received the Editor's Choice Award in the 2022 Pipeline Innovation Awards for its Software Defined Waves (SD-WAVES) solution. Pipeline's "Editor's Choice" award is granted to the company that Pipeline feels "best embodies innovation."
Ribbon Communications announced that its Session Border Controllers SBC 5400, SBC SWe, SBC SWe Edge, SBC 1000, and SBC 2000 have been certified for Google's new SIP Link, which enables Google Cloud business customers to leverage Google Voice telephony services across the globe. Plus, Hewlett Packard Enterprise has built a new supercomputer for the Meteorological Service Singapore (MSS) to advance weather forecasting and tropical climate research for Singapore and the broader Southeast Asia region. The new supercomputer replaces MSS' existing system, delivering nearly twice as much performance and advanced capabilities across compute, storage, software and networking.
Market News
We've had some interesting movement in the markets recently. The latest IMARC Group report titled 'Telecom Electronic Manufacturing Services Market: Global Industry Trends, Share, Size, Growth, Opportunity and Forecast 2022-2027', offers a comprehensive analysis of the projected growth in telecom infrastructure. Also, Orange Cyberdefense, the cybersecurity subsidiary of Orange, acquired 100 percent of the Swiss companies SCRT and Telsys.
Ciena Corporation has entered into a definitive agreement to acquire Tibit Communications and Benu Networks. Meanwhile, a major new Ericsson commissioned study by management consulting firm Analysys Mason highlights the potential economic, consumer and environmental benefits of 5G connectivity in 15 national emerging markets. With regulatory and government support, all 15 countries could benefit from GDP growth between 0.3 and 0.46 percent through 2035, with an estimated three-to-seven-fold cost-to-benefit ratio.
Security News
In security news, Nozomi Networks has innovated the way industrial and ICS cybersecurity solutions are adopted. With the introduction of OnePass, the industry's first completely integrated hardware and software as a service model for OT and IoT security, customers can purchase and deploy solutions that meet them where they are today, with the flexibility to easily evolve with changing needs.
Nokia announced the extension of its existing relationship with State Grid Corporation of China, with the selection of its Optical Transport Network solutions. SGCC will deploy Nokia's optical technology across Hubei, Hunan and Jiangxi provinces, creating an OTN backbone with the capacity, operational efficiency and intelligence required to support the Chinese power grid and provide highly reliable service to its broad customer base.