By: Serge Verba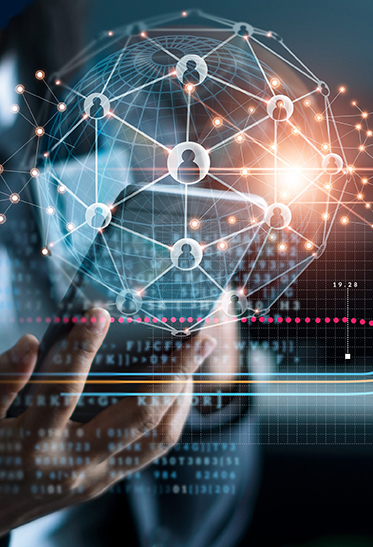 Mobile users want anytime, anywhere access to digital content. As 5G picks up momentum and data from fixed wireless services increases, service providers are uniquely positioned to become the trusted end-to-end solution of total protection services for subscribers both at home and on the go.
Now more than ever, consumers rely on smartphones and devices to store personal information, from photos and videos to vaccination cards and contacts. Service providers must offer a secure and reliable way to protect that data. A central cloud service can guarantee data protection and privacy while providing unlimited, shared storage for the entire household across devices, operating systems, and users. By bundling cloud services in unlimited plans, operators can "own the home" and deliver a single cloud solution for a subscriber's entire family.
According to research from Fact.MR, the global personal cloud market is projected to grow to $220 billion by 2032 due to rising demands for high-frequency data access and data sharing, cost-effective and efficient storage, and guaranteed protection against data loss.
One thing is for sure, consumer desire for a shared home-based personal cloud cannot be denied. Let's take a look at all the features and benefits that a cloud for home solution can deliver to mobile users.
Central cloud management
A centralized cloud for home solution that manages multiple devices and user accounts is essential for seamless data management. A shared cloud for home solution can store, organize, and protect device data through family accounts and individual accounts on as many devices as needed.
Unlimited storage
Operators who can deliver an unlimited cloud storage solution are sitting on a huge revenue opportunity as well as the chance to grow their relevance and relationships with customers. Today, subscribers want one-stop convenience. They don't want to worry about exceeding cloud usage limits or managing multiple cloud accounts, bills, and passwords. To meet these customer demands, operators should offer reasonably priced bundle deals that include unlimited personal cloud storage for everyone on a multiline group data plan.
Data protection
The ideal cloud solution will encrypt data while in transit and at rest, allow users to manage data-sharing controls, and automatically back up content for greater ease of use and peace of mind. Service providers such as Verizon and AT&T have also implemented private folders in the cloud for advanced security.
Private folders offer a safe repository for confidential content, which can include legal documents such as images of passports, vaccine cards, social security cards, driver's licenses, insurance information, and so on. Providing an extra layer of data protection, the information stored in private folders is only accessible from a user's mobile device and requires a PIN or biometric data to access. As content in private folders can be moved and organized into different folders as necessary, users can easily manage digital content, safeguard important documents, and find important files faster than searching through their camera roll.
Improved sharing experience
Subscribers crave 5G and its potential to deliver data speeds that exceed that of current broadband networks. This is a huge plus for high-speed video connectivity at home, near instantaneous cloud uploads and downloads of massive files, and the ability to view or stream those files in the cloud with minimal latency. A single cloud for home solution results in an improved sharing experience across devices and between individuals, which ultimately drives customer satisfaction with your service.