By: Rafael Possamai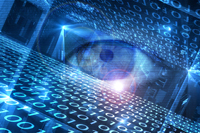 Data centers are the core that allow our world to remain connected. The safety, security, and privacy of the information and connections within these facilities must be guarded and protected in several ways. The three main areas of data center security typically focus on physical and cyber security along with best practices data center operators should consider when it comes to overall security.
Physical security leverages remote and on-site monitoring, well-designed buildings, biometric scanning, badged access control, and more. Digitally, the cybersecurity side of any organization must also be robust. Network segregation, restricted access to physical devices, live network monitoring, and regular auditing are just the beginning. To ensure all elements of security are addressed, businesses must also commit to well-defined policies and procedures, often crafted by experts leveraging relevant industry certifications.
This article will address the three essential security realms that data center operators and network engineers should consider when understanding the demand for data security in their facilities.
Why data center physical security is critical
Data center operators should consider physical security as their main area of focus when it comes to guarding and protecting client data. Most companies that are seeking to store their data in a data center usually pay close attention to the security systems that are on site to safeguard critical information.
Most data center operators have man-traps, biometric scanning, armed guards, and more. However, some go the extra mile by providing enhanced security with two-factor authentication (2FA) and badged access with paperwork that needs to be completed for clearance. In addition, some data center operators may require background checks for individuals who will be visiting or engaging with a customer deployment, especially if the type of access being requested is unescorted. This is not uncommon as some data center operators have contracts with government agencies that may require certain levels of security clearance.
Prior to any prospect arriving at a data center site, some facilities utilize gates that require a badge and/or PIN for entry. Armed security guards are common on site and are usually former military or police with experience to handle any situation given the need. These security guards are usually behind the camera scanning the facility and its surrounding areas, as well as patrolling the grounds for any unauthorized visitors outside of employees or clients that are checking on their deployment.
Some may ask why there is a need for such robust security. Beyond protecting sensitive and private customer data, most data center prospects require a deeper layer of security to protect their information.
To meet these requirements, some data center operators may have the option to develop locked cages for customer deployments. While not required, some government agencies or agencies involved in other high-level projects require private cages with locks to ensure that even at the external level, the internal level of security must match what is already provided by the data center operator.
In some cases, data center operators themselves may require additional access to these secure and private cages at the request of the customer after initial deployment has been completed. This provides an extra layer of security to ensure critical data is protected 24/7/365.
Cybersecurity should remain at the forefront
Cybersecurity is another main priority for data center operators who are considering all bases to be covered when it comes to data protection and security.
Facility network operators manage and ensure that network segregation is in place. This means having separate networks for each distinct system, such as security cameras, access control, guest Wi-Fi, internal corporate networks, and more. These are directly managed via VLANs and ACL to minimize exposure to any one network segment in case of a breach.
The need for increased security not only physically but digitally arises from the increased targeting of corporations by cybercriminals. These cybercriminals have a skill set that includes ransomware, network takeovers, and now a new type of threat called system wiping or 'wipers'.
Typically, ransomware attackers will infect an internal file of an organization and then proceed to lock private and internal data for money. Now, attackers have released the 'wipers' to infect systems, and instead of locking files for ransom, they are destroying all internal network data, which includes company data, personal data, client data, and more.
In recent years, the United States Department of Justice released a news notice that cyber attackers were going after the data center industry and MSPs. They target the data center industry to try to gain leverage over the existing customer information of data center organizations. With increased threats and new types of cyberattacks being brought to the forefront, data center organizations must take additional action to