By: April Taylor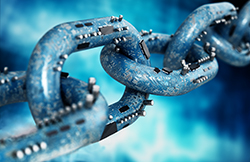 Telecom carriers have operated with antiquated back-office systems for too long while struggling to automate cost reconciliation and financial assurance. The result is overlooked claims, time-intensive disputes, accrual mishaps, and revenue blockage. The reactive patchwork method of approaching change by layering swivel-chair fixes to processes and systems creates new problems. The financial, operational, and emotional impacts on all parties dealing with issues stemming from this environment constrict growth.
It's not a shock to anyone in the telecom industry; the current telecom ordering, billing, and dispute environments are antiquated and inefficient. Some of the inefficiencies are a byproduct of today's legacy telecom systems that were built to invoice and service Time Division Multiplexing (TDM) based services. Additionally, the software community that built out the billing practices and procedures for the TDM network were focused on data elements that correlated to the technology at that time, for instance, switched access, special access, and private line services. Finally, federal and state legislative groups regulated TDM products, streamlined rates, and managed supporting tariffs.
Simply put, new 4th generation carrier technologies do not fit into the same legacy telecom network design. However, carriers keep trying to include these new technologies in billing and ordering systems that were not designed to accommodate them. Ethernet and voice over Internet protocol (VoIP) products, which have contractual pricing, are largely unregulated, adding further complexity.
The lack of regulation has created a considerable disparity across carriers and their products, from both a pricing and billing practices perspective. Product naming conventions no longer adhere to tariffed requirements, services are ordered from individual contracts (which are subject to frequent change), and all left to a human being to discern. These inefficiencies can largely be resolved by instituting smart bilaterals and omnilaterals.
The blockchain advantage for carriers
The telecom industry must shed the inefficiencies of today's legacy OSS/BSS systems. To alleviate present-day operational issues, the successful future of the telecom business must incorporate the functional layers of a blockchain architecture. Those carriers who embrace blockchain technology will have a first-mover advantage and can strategically depart from a reactive mode and move into a proactive method to address change and complexity—two constants in the industry.
At its core, blockchain is an electronic system for managing distributed databases or ledgers, which are then shared across participant-approved network nodes. For example, carriers can leverage a blockchain solution to issue, rate, and validate real-time orders while sending rated orders to the blockchain ledger Diode-Transistor Logic (DLT) for mutual endorsement or approval. In addition, a blockchain approach can systematically identify and correct order errors to eliminate costly back billing, future disputes, claims, and improve mean time to revenue.
Not only does blockchain have a transformative impact on order and invoice validation, but it also imparts similar efficiencies when applied to trouble ticket management and service-level agreement enforcement. Standard performance metrics are registered, commitments monitored, and corresponding claims issued in an automated fashion. This service level analysis results in tens of millions of dollars in annual savings for some of the largest carriers in the world today.
In addition to the advantages of blockchain mentioned above, legacy systems such as Graphical User Interfaces (GUI) and Electronic Data Interchanges (EDI) can be eliminated as orders are transacted via blockchain. The demands on staff from provisioning and client care to accounting diminish as systems are eliminated. Finally, immutable data ensures no human intervention is required to support order and payment processing. Security concerns are greatly reduced with blockchain. Gone are the days of orders being processed online via a portal with shared passwords. Billing data is no longer accessible through a shared online environment and bypasses potentially being mishandled.
Finally, carriers can now rapidly scale their order capabilities because the technology allows for a distributed and decentralized architecture.
Blockchain advantages for the telecom industry are clear; it brings a distribution model and node scalability as well as:
Immutability. Once data is stored, it cannot be modified or altered.
Transparency. Participants in the blockchain have access to all data points.