By: Scott St. John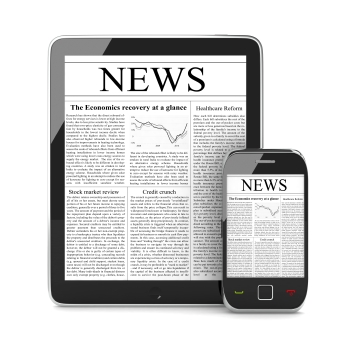 August brought plenty of news in network evolution. INCOMPAS made two FCC filings to continue to promote healthy competition and innovation in building fiber, while efforts to expand networks into rural and unserved areas of the U.S. continued. Strategic partnerships to advance connected and self-driving cars were announced, and a new range of routers for first responders debuted. Newly released research showed Google Assistant is gaining on market leader Alexa, and that cybercrime is predicted to affect 146 billion consumer records within the next five years.
The top stories from the month are summarized below. To view all the news as it breaks, check out Pipeline's News Center or subscribe to receive our news summary each week.
Network Evolution
Advocacy for the future of broadband was major news this month. INCOMPAS submitted two FCC filings in response to the USTelecom Forbearance Petition to continue to advocate for the future of fiber deployment and promote competition that benefits consumers. The INCOMPAS effort includes two economic studies demonstrating that competitors many times smaller are building more fiber than incumbents and counters the AT&T-led effort to raise prices and cut off competition.
In other stateside fiber news, Great Lakes Energy has tapped Calix to accelerate GLE's Truestream fiber network initiative and expand its fiber network over the next 8-10 years. The initiative will bring advanced services—gigabit Internet, voice, and managed whole-home Wi-Fi—to GLE's members in northern Michigan, aided by Calix's Vantage Support Service. In Virginia, Shenandoah Telecommunications Company (Shentel) announced the addition of significant multiyear contracts for wide area networks and dedicated Internet access for schools and libraries throughout the state. To enhance and supplement its existing fiber in the Los Angeles metropolitan area and the surrounding Southern California region, Crown Castle announced a multimillion dollar investment over the next year. To provide broadband Internet access to nearly 300,000 people living in rural regions of upstate New York and Maine, RTO Wireless and Microsoft will be collaborating under the MicrosoftAirband Initiative. The goal is to extend broadband access to two million people in unserved portions of rural America by July 4, 2022.
And in Oklahoma, Windstream will be bringing faster broadband speeds—up to 100 Mbps—to 900 locations in Poteau with fixed wireless technology. When the project is complete, nearly 9,000 locations in the area will qualify for fixed wireless broadband. Windstream also launched a new campaign for its Kinetic by Windstream brand. The campaign highlights the company's network investment and continued commitment to delivering premium broadband speeds to an increasing number of customers.
Charter Communications announced the introduction of its next-generation Spectrum Wi-Fi router featuring 802.11ax technology. Charter is the first U.S.-based broadband provider to introduce the next-gen wireless standard, which increases Wi-Fi speeds, allows for more concurrently connected devices and better battery life for those devices, and improves Wi-Fi coverage in the home.
Across the Atlantic, BuddeComm's Telecoms Maturity Index (TMI), which analyzes countries' broadband, mobile and fixed line markets alongside a range of economic metrics to rank and compare, revealed European market leaders in maturity. The three top-ranking TMI scores in Europe belong to Denmark (98), Estonia (94) and Sweden (91). Updates rolled in from southern and eastern Europe. In Bulgaria, Vivacom and Ericsson have teamed up to deliver high-definition voice services via 4G Voice service (Voice over LTE) and Wi-Fi calling services. To speed adoption of LoRaTM low-power, wide-area networks across the entire Adriatic region, Kerlink and Croatia-based AdriNet have joined forces. The agreement will deliver Kerlink's products and services and covers smart city, smart energy, smart agriculture and smart industry applications in Albania, Bosnia and Herzegovina, Croatia, Kosovo, Macedonia, Montenegro, Hungary, Serbia and Slovenia. In additional Ericsson news, Ericsson Radio System has also been tapped to help Play expand its radio access network in Poland. The agreement between Play and Ericsson also includes Operation Support System (OSS) components with Ericsson Network Manager.