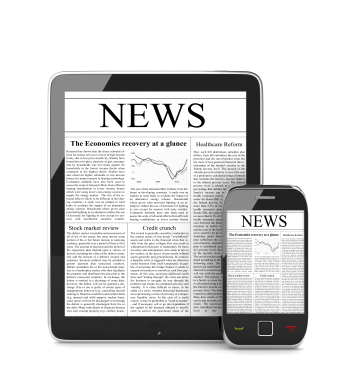 In a year—18 months, if we're being honest—in which the network has been the thing connecting us all, we're turning an especially keen focus to network news this month. From fiber rollouts to 5G deployments to network innovation, automation, and resiliency, this issue focuses on everything that connects us, from the technical to the cutting-edge to the actual edge. This extends to advances in interoperability among space and ground system networks, in-car connectivity, and much more.
The top telecom industry news stories from the month are summarized below. To view all the news as it breaks, check out Pipeline's News Center or subscribe to receive our telecom industry news summary.
Network Evolution News
In fiber network news, ADTRAN and ADVA are merging to create a leading global, scaled provider of end-to-end fiber networking solutions for communications service provider, enterprise and government customers. Kinetic announced plans to nearly double the number of fiber-eligible locations giving residents and businesses in North Carolina access to fast, reliable fiber. Dark fiber connectivity from Bandwidth Infrastructure Group is now available across connected data center campuses in Silicon Valley and Atlanta, two of the nation's top data center markets.
Windstream introduced new unlimited plans for cellular broadband, providing ideal primary or secondary network access connections for maximized uptime of mission-critical applications.
OpenVault is helping operators fulfill the mandates of the FCC's Emergency Broadband Benefit (EBB) program by supporting wider availability of high-speed Internet services through a turnkey initiative that simplifies program participation for operators.
Nokia announced it has broken new ground with Vodafone Turkey with a regional demonstration of a 1Tb/s (terabit per second) per channel coherent transmission over its live optical network. The companies proved a capacity increase of 150 percent over a single channel coherent transmission, and the ability to scale network capacity up to 70Tb/s per fiber.
5G News
According to new research from 5G Americas and Omdia, the world added 124 million 5G connections between Q1 and Q2 of 2021, increasing 41 percent from 305 million to 429 million. 5G remains on pace to triple the number of connections in 2020 and is forecast to reach 692 million globally by the end of the calendar year.
Rollouts, expansions, and partnerships in Asia dominated 5G news this month. Ericsson is bringing 5G to Indonesia with access to enhanced mobile broadband and products and solutions to accelerate Jakarta's digital transformation toward a smart city. Also in Indonesia, Nokia and Indosat Ooredoo announced the launch of commercial 5G services to power enterprise and industrial use cases. In Singapore, Singtel launched new 5G standalone use cases in its effort to translate its new 5G strategic blueprint into action.
In Europe, Orange is partnering with Amdocs on the business support systems for the continent's first 5G standalone experimental cloud network, launched in July in France. Deutsche Telekom is building a research campus focused on industrial solutions based on 5G ultra-fast mobile communications; the campus, called the Future Factory Hub, will be in Berlin. In Africa, MTN has selected Nokia to drive voice core evolution and network modernization for 5G infrastructure.
In 5G innovation news, Versa Networks has launched the industry's first 5G-native products for the wide area network edge delivering complete SASE integration and SASE services to the network edge. Viavi Solutions is working with Capgemini Engineering in Portugal toward an industry-leading 5G and O-RAN lab test capability,