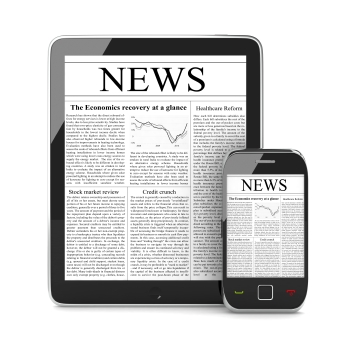 As the first half of the year draws to a close, an interesting array of industry news arrived in our inbox. Market insights and analysis from Dell'Oro Group, Omdia, and Juniper Research attempted to capture the effect of the COVID-19 pandemic on various sectors of the telecom and IT industries—and on our communications behavior in general. The FCC turned up the burners to accelerate 5G deployment and service providers announced new partnerships, alliances, collaborations and other pushes to continue to change the way we work, live and connect.
The top telecom industry news stories from the month are summarized below. To view all the news as it breaks, check out Pipeline's News Center or subscribe to receive our telecom industry news summary.
Leaderboard and Innovation News
This month, Federal Communications Commission Chairman Ajit Pai announced that the repurposing of C-band spectrum for 5G services will move forward on an accelerated timeline as the FCC's Wireline Bureau has secured commitments from all eligible satellite operators to meet an accelerated clearing timeline that will make way for faster 5G deployment in the 3.7 GHz band, also called the C-band. The FCC also made headlines when it levied a $225 million fine against Texas-based health insurance telemarketers for apparently making approximately one billion illegally spoofed robocalls. This is the largest proposed fine in the FCC's 86-year history.
Market growth and industry insights made headlines this month. According to a recently published report from Dell'Oro Group, the Mobile Core Network market grew 10 percent year over year to nearly $8 billion for the trailing four quarters ending in 1Q20. Ericsson expects the global number of 5G subscriptions to top 190 million by the end of 2020 and 2.8 billion by the end of 2025. These forecasts are included in the June 2020 edition of the Ericsson Mobility Report, along with projections for data traffic growth and regional subscriptions. And a new study from Juniper Research has found that the number of instant messaging users will reach 4.3 billion in 2020, rising from 3.9 billion in 2019. This is a growth of nine percent year-on-year, largely driven by an increased need for remote communication during the COVID-19 crisis.
ETSI has unveiled a new white paper written by the officials of the ETSI EP eHealth group, highlighting the role of standards developing organizations (SDOs) in developing standards for ICT to mitigate the impact of a pandemic.
Network Evolution News
Network evolution news rolled in from around the globe. Nokia and Vodafone Idea announced the successful completion of the first phase of a large-scale Dynamic Spectrum Refarming (DSR) in India. Nokia's dynamic spectrum refarming solution (DSR), which has been deployed across key cities in India, will enable Vodafone Idea to enhance user experience with optimal use of its spectrum assets. Nokia also announced that Openreach will deploy its fiber solutions to help meet its target of bringing ultra-fast and reliable broadband access to 20 million homes across the UK by the mid-to-late 2020s.
Infinera and Windstream announced the completion of a live network trial that successfully achieved 800 gigabits per second (800G) single-wavelength transmission over 730 kilometers across Windstream's long-haul network between San Diego and Phoenix. Infinera also announced that Asia-Africa-Europe-1 Consortium (AAE-1), one of the largest consortium cable systems in the world today, has recently completed a significant upgrade with Infinera to boost capacity on its subsea network connecting East Asia to Europe via Egypt.
As demand for fiber networks continues to grow, Broadband Forum has expanded its BBF.247 Optical Network Unit (ONU) Certification Program to include XGS-PON. This latest update extends the program to a variety of key features needed by operators deploying XGS-PON networks.