By: Dean Campbell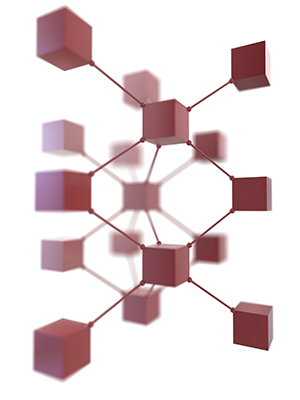 While lacking the populism, cachet, and rate of adoption of its closely related technology 'cousin' Software Defined Networks (SDN), Network Function Virtualization (NFV) is finally ready to come into its own. The proof is in the numbers and the reasoning behind it.

First, the numbers. According to a report by ResearchandMarkets.com "The global NFV market is expected to grow from USD 12,949 million in 2019 to USD 36,324 million by 2024, at a Compound Annual Growth Rate (CAGR) of 22.9 percent during the forecast period."
Next, the reasoning. It's no secret that telecom and cloud service providers have implemented NFV to optimize their networks. The architecture and technologies of these networks need answers that address their current and possible future limits and needs, not what's come previously. NFV also offers additional capacity for Internet of Things (IoT) applications and is especially vital to service providers that continue to rely on NFV as they increase connectivity speeds in the age of 5G.
Moreover, McKinsey estimates that operators who add NFV to any cloud or any 5G network will lower capital expenditures by 40 percent.
So, NFV is not going away. There are many benefits, including lower costs, better agility, faster speeds, and increased security. This article addresses these (and others) in more depth and examines how NFV will parallel the growth of other complementary technologies to support today's next-generation networks.
What NFV is—and what it's not
NFV is a change from using purpose-built hardware (e.g., routers, firewalls, etc.) to using generic/COTS server hardware to run applications that provide the infrastructure "functions" and run them in a virtual environment. As a result, it is frequently confused or lumped in with other virtualization uses cases like:
Edge Compute: Running user applications near the edge of the network to provide customer services and improved performance (latency).
Software-Defined Networking
: Although application- and software-based, NFV focuses on providing individual network functions (e.g., jobs the network infrastructure needs performed in order to manage traffic), whereas SDN is an overall "management" of the network elements themselves, of which NFV instances can be a part.
Additionally, SDN has changed the industry by decoupling network controls from hardware and allowing the network to be managed by a much more flexible software layer. SDN-deployed networks utilize intelligent network automation to adapt to changing conditions, such as auto-detecting new networks or changes to the network, without the need for human intervention. NFV complements SDN and focuses on optimizing the network services through virtualized network applications such as switching, routing and firewalls.
According to ETSI, the European Telecommunications Standards Institute, the goal of NFV is to "transform the way that network operators architect networks by evolving standard IT virtualization technology to consolidate many network equipment types on to industry standard high-volume servers, switches and storage, which could be located in the data center, in the network or at end-customer premises." NFV replaces traditional, custom-designed network equipment (think black boxes) that continues to dominate the installed base of networks.
The clear benefit of this is to avoid using custom hardware devices for each network function. As a result, load balancers, firewalls, IDS/IPS, and WAN accelerators can now run as a software function, without generic hardware.
NFV Innovators: Cloud, Communication and Content Service Providers
Operators embracing NFV, SDN and open interfaces can offer extremely fast timelines to install and turn up new services, achieving a competitive edge through service agility. Complementing NFV with SDN and programmable hardware can optimize data forwarding and underlying connectivity, providing high performance and assured communications between virtual appliances.