Once again the judges favored Netcracker, selecting them as the Winner and making Unitas Global the Runner-up.
automation platform for customer, product and network innovation. Both submissions amassed data from multiple data sources to provide actionable intelligence to the user in a simplified interface, to quickly and easily enable additional innovations. In the end, the Innovation Award Judges selected CloudSmartz as the winner, and Inflect as the runner-up.
Innovations in Analytics
In Innovations in Analytics, the finalists came down to Radisys and Intersec. Radisys submitted its MediaEngine, its in-call speech recognition and media analytics solution. MediaEngine is a virtual media server platform for real-time communication services—such as VoLTE, Unified Communications, Conferencing, Contact Center, Customer Service and WebRTC—and combines the ability to recognize and analyze speech in the context of voice and video calls. Intersec entered its GeoInsights solution, which enables service providers, enterprises, governments, and smart cities to access all of their connected devices' locations regardless of the device, handset or application. GeoInsights gathers massive amounts of network data from various sources such as Wi-Fi, mobile, sensors, LoRa, and RFID without any additional load on the operator's network from active requests and enables additional analyses and heat mapping. Both submissions demonstrated the true spirit of this category—and innovation itself. The judges ultimately selected Radisys as the winner and Intersec as runner-up.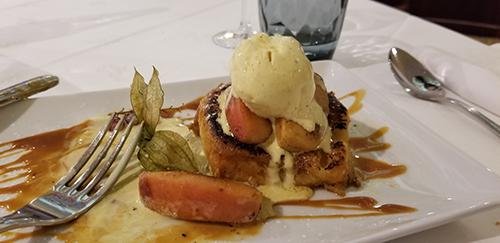 Figure 3 - Winners were announced as participants enjoyed a mouth-watering, four-course meal at Le Siècle
Innovations in Assurance
Comarch and LightRiver were the finalists in the Innovations in Assurance category. Comarch submitted its Intelligent Assurance and Analytics (IA&A) solution. Comarch's IA&A enables integrated assurance with OSS/BSS data analytics, big data management capabilities, an artificial intelligence module using machine learning algorithms for predictive maintenance, and knowledge accumulation functionalities to automate the collection and collation of best practices related to preventing and solving network issues for operators. LightRiver entered its netFLEX solution. Its netFLEX Optical Assurance Automation was designed and developed to automate the overall visibility, health, and management of transport networks and services. The platform can automate the detection or prediction of a network or service impairment, automate the associated test or isolation of the problem and, in many cases, even automate the remediation. In another split decision, the Innovation Award judges selected Comarch as the winner and LightRiver as the runner-up.

Innovation in Managed Services
The competition in Innovation in Managed Services boiled down to Netcracker and Unitas Global. Netcracker, having entered several solutions in other Innovation Awards categories, submitted its Netcracker Managed Services offering. Netcracker's Managed Services solution boasts a wide range of customer deployments and encompasses a wide range of professional services from the very early stages of customer engagement—including managed services project value consulting; a wide spectrum of hosting, operating and outsourcing options; to analytics-driven operations assurance and optimization. Unitas Global submitted its Cloud Connectivity platform, which provides a fully managed service and 24x7x365 in-depth monitoring and management of network infrastructure from the enterprise to the cloud, including fault and performance management, integrated trouble ticketing, and reporting. It also includes the Unitas Atlas network-management platform, which provides a single view into cloud connectivity services for near real-time visibility and control, providing proactive and predictive network monitoring and enabling providers to identify and address service and equipment problems in real time. Once again the judges favored Netcracker for the win, and Unitas Global as the runner-up. The results left just one category to announce: Most Innovative Technology Provider. The winner of this category would win the title of Most Innovative, a trophy, and the coveted prize, valued at over $50,000.