By: Scott St. John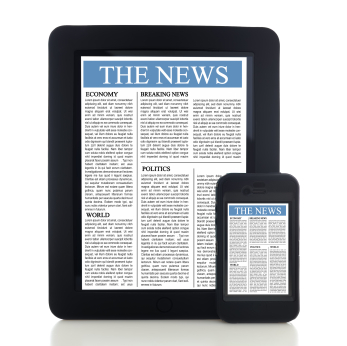 Recent weeks brought a cornucopia of telecom industry news, from innovation awards to new collaborations to advance network development and evolution across the globe. The FCC was in the mix, with reforms intended to help boost accessibility to high-speed broadband as well as with 'bold strategies' to crack down on the scourge of robocalls. Updates on 5G included planned switch-on dates for networks in the UK as well as 5G roaming in certain European countries.
The top telecom industry news stories from the month are summarized below. To view all the news as it breaks, check out Pipeline's News Center or subscribe to receive our telecom industry news summary each week.
Innovation News
Industry awards for innovation made headlines this month. CloudSmartz received two 2019 Pipeline Innovation Awards for Most Innovative Technology Provider and Innovations in Data Aggregation, awarded at the annual awards banquet in Nice, France, in late May. The annual awards provide industry-wide recognition of technical innovation, and this year's competition featured over 250 selected nominees. Also this month, Sprint Curiosity™ IoT announced it had won the 2019 Leading Light Award from Light Reading for the Most Innovative M2M/IoT Strategy. Ericsson, which provides the IoT network infrastructure, was also recognized. The award was given at the annual Big 5G Event in Denver, Colorado.
In partnership news, Microsoft and the Mid-Atlantic Broadband Communities Corp will work together to build the SOVA Innovation Hub in southern Virginia to foster innovation and economic opportunity in the region. Sigma Systems, a leading provider of catalog-driven software, and Tech Mahindra, a provider of digital transformation consulting and business re-engineering services and solutions, announced the launch of a connected car service subscription management platform. The solution has been selected and will be an integral part of a global automobile manufacturer's connected car services program, paving the way for emerging on-board digital and IoT-based applications. In Asia, SK Telecom and Microsoft have signed a Memorandum of Understanding for comprehensive global cooperation in cutting-edge ICT, including 5G, AI and cloud to jointly promote IoT business, media and entertainment services, and new ways of working.
New US patents were awarded this month. British company Noetica has been awarded a US Patent for Live Person Detection in an Automated Calling System. The AI-driven innovation allows call centers to detect answering machines or live callers, thereby increasing efficiency in making outbound calls. Unified Office, a managed services provider offering reliable hybrid cloud-based business communications services, IoT services, and data analytics, received its second US patent for its Highest Quality Routing Protocol™ Transmission Network. Unified Office's HQRP™ eliminates the need for costly dedicated T1 access lines, MPLS tunnels and other expensive legacy techniques that are typically used to try to create quality and reliability.
Network Evolution News
The Federal Communications Commission had an active month, with incentives, updates, reallocations, and proposed crackdowns. Recent FCC reforms to the Universal Service Fund will result in improvements in accessibility to high-speed broadband in 43 states, affecting 106,000 rural homes and businesses. FCC Chairman Ajit Pai called these reforms "yet another example of how the FCC is working hard to close the digital divide." Taking further steps to modernize its Universal Support Program for Rural Broadband, the FCC also introduced incentives and subsidies to 516 rural "rate-of-return" companies in 46 states to advance faster broadband deployment over the next decade. The effect could be to bring faster speeds to over a million rural homes and businesses, helping to span the digital divide. The FCC has proposed reallocating spectrum in the 1675-1680 MHz band for shared use. The band is currently used for weather forecasting services and the proposed reallocation would allow new, non-federal flexible-use wireless operators to use the spectrum. In other agency-related announcements, the FCC chairman has proposed bold strategies, including call blocking by default, to help protect consumers from the scourge of unwanted robocalls. Providers that offer consumers network-wide call-blocking tools based on analytics and contact lists to block calls that fail caller authenticity would earn 'safe harbor.'
Elsewhere in the US, United Fiber & Data has completed a fiber-optic network connecting New York City to Ashburn, Virginia, a region known as "Data Center Alley." The high-capacity, low latency path provides much-needed redundancy along this critical corridor for data transit.