By: Andy Gottlieb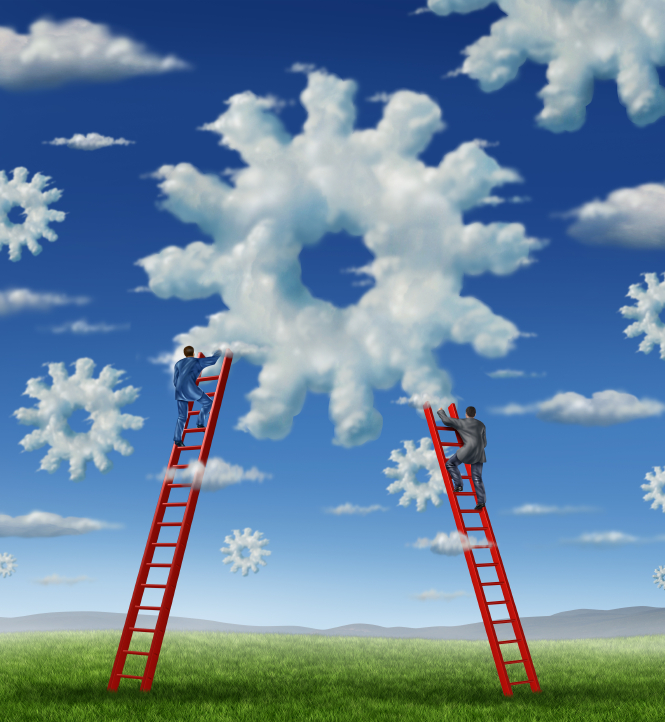 The market for Software-Defined Wide-Area Networks (SD-WANs) is clearly hot, forecasted to grow at a 59 percent compound annual growth rate (CAGR) through 2021 according to Gartner, with other analysts showing similarly high growth rates.
While fast growth is far from unheard of in the technology sector, the WAN market has been slower to see technologies catch fire, making the rapid rise of SD-WAN all the more a standout. That said, as more and more vendors pile into the space, each claiming that they are now "doing SD-WANs," the market is a particularly confusing one, and it can be difficult for enterprise IT to sort through the competing claims.
In today's multi-cloud era, the right SD-WAN offering could well be the difference between success and failure, as traditional enterprise networks struggle to keep pace as organizations migrate applications to the cloud. With all of the complexities behind cloud migration, SD-WAN provides a solution, and businesses have set their eyes on it. This is evidenced by the fact that 88 percent of global companies with 100 or more locations believe that SD-WAN is critical, while 71 percent believe that SD-WAN is critical for their networks to evolve, according to Oracle's survey, "Enterprise Networks in Transition."
While there has been a lot of buzz around SD-WAN in recent months, the complexity of the landscape leads many to confusion. Fortunately, with a bit of history and a healthy dose of clarity, we can cut through the gold-rush-like frenzy around SD-WAN to truly understand the facts, the hype, and where the market is headed.
The WAN Evolution
To fully understand the confusion before us, we must understand the history of the enterprise WAN. While SD-WAN today is hot, this wasn't always the case. In fact, the concepts behind SD-WAN arguably aren't all that new at all: putting reliability aside, the first software-defined WANs enabling the Internet as WAN were delivered by the first IPsec VPN vendors nearly 25 years ago. Those routers supporting IPsec were able to use multiple WAN connections simultaneously and build a WAN overlay on top of multiple Internet connections. About 15 years ago, WAN Optimization products added the ability to (at least somewhat) use multiple links, although these lacked predictable application performance for any traffic using Internet links. Half a decade later, as my Talari Networks co-founder and I introduced our vision of SD-WAN, reliability and predictability in application performance (a.k.a. QoE - Quality of Experience)—two critical components of delivering enterprise-grade SD-WANs —were in the very DNA of our solution.
In short, SD-WAN is not a new secret ingredient that was cooked up in a lab. Instead, it is the result of decades of evolution and countless technology iterations. This long path, the myriad technologies that have played a role in the evolution, and the ever-changing technological lexicon all set the stage for a confusing scene. Then, as SD-WAN has garnered more and more attention, an increasing number of players have entered the ring, each bringing more hype and noise and adding to the confusion the market is experiencing today.
Cloud as Catalyst
SD-WAN, of course, isn't the only hot technology market. More than one in three organizations see cloud (computing) as a top priority for investment, and SaaS continues to extend its reach. As enterprises have grown their reliance on these off-premises technologies, they have naturally needed a means to manage and monitor access to them, and also deliver reliable, high QoE. Most SD-WAN solutions can deliver the former: in fact, easier, centralized management and policy control of a multi-WAN fabric that includes Internet connectivity is basic functionality for almost any SD-WAN solution available today. But very few SD-WAN offerings can deliver the latter and ensure reliable, high QoE site-to-site and site-to-cloud connectivity along with easier centralized management that is as good as (or even better than) their unaided MPLS WANs have given them.