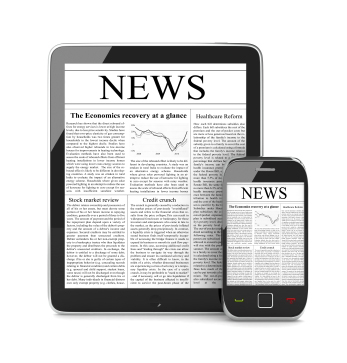 It's been an interesting month for IT and telecom technology industry news. In a nod to this issue's theme of digital transformation, we've rounded up some of the most interesting worldwide transformation news, ranging from predictions about our imminent 6G future to the advancements in smart city infrastructure and service delivery worldwide. We also share news of some of the obstacles facing a true acceleration of digital transformation, from legacy systems to a lack of digital transformation roadmaps in key regions of the world. News of additional 5G deployments and expansions always makes our industry news summary, and we've shared some of the top news on IoT, connectivity, security and cloud advancements in the article below.
The top telecom industry news stories from the month are summarized below. To view all the news as it breaks, check out Pipeline's News Center or subscribe to receive our telecom industry news summary.
Transformation and Innovation News
Digital transformation and innovation news was fascinatingly varied this month. According to new predictions from IDTechEx, smart cities and smart surfaces will be the keys to a transformative future. Smart surfaces will enable 6G communications like holographs, instant downloads and more by 2030. IDTechEx also released a new report on the advancement in smart city development from 2021 to 2041. In other smart city news, Nokia announced a new agreement to sell ClearWorld's smart poles to US cities and military bases.
Globally, digital transformation strategic planning must accelerate amid serious barriers. According to a new report from the Technology Innovation Council commissioned by mobile technology specialists Upstream, fewer than three in 10 telecommunications operators in Africa and the Middle East have established a digital transformation roadmap, putting the region far behind the rest of the world when it comes to monetizing digital sales channels. Upstream also reported that seven in 10 telco operators say that integration with legacy technology is the number one barrier to digital transformation, with concerns of privacy and data not far behind.
Transformation is coming to Europe. This month, the European Union unveiled its new Digital Europe Programme to provide funding for rolling out cutting-edge technology in crucial areas such as artificial intelligence, supercomputing and cybersecurity. Deutsche Telekom and Ericsson are pioneering the use of solar energy for mobile broadband sites. The use of renewable energy is increasing in sectors across Germany, but solar modules have not yet been used to power commercial mobile broadband sites. In addition, Vodafone Germany is partnering with Nreal and celebrity TV chef Steffen Henssler to launch Giga AR, a virtual reality cooking experience—an example of the role and possibilities of mixed reality in our everyday lives.
Network Evolution News
In network evolution and transformation news, ETSI has successfully completed its international emergency communications interoperability testing event. It included 285 test pairings, with 87 percent demonstrating interoperability, both in Europe and across the Atlantic to assess the compatibility of products for mission-critical public safety services.
Across the pond, Nokia has inked a deal with United Group to deploy a fiber network and in-home mesh Wi-Fi solution to millions of homes and businesses across southeast Europe. Nokia has also been selected by Andean Telecom Partners Peru to support its rollout of neutral host digital infrastructure projects for both fixed fiber-to-the-home and mobile access in Peru. In Japan, Colt Technology Services has completed 600G wavelength testing, making it the first and only provider with a capability to transport 600G wavelengths in a long-haul live network in Japan.
In the US, DE-CIX has extended its next-generation, low-latency multi-service interconnection platform in QTS' mega-scale data centers in Chicago, Dallas/Irving, TX, Piscataway, NJ and Richmond, VA.
Finally, Aryaka published its fifth annual 2021 State of the WAN report, the industry's survey into global SD-WAN and SASE planning.
5G News
In 5G news, AT&T shared long-term goals to bring 5G to more consumers, businesses and first responders across such key areas as sports and venues, entertainment, travel and transportation, business transformation, and security and public safety. AT&T and Nokia have also signed a five-year deal to deploy Nokia's C-Band network in parts of the United States. New 5G deployments, expansions, and enhancements made headlines around the world. Nokia is powering East Africa's first 5G commercial services with Safaricom, the leading telecoms operator in Kenya. In the Middle East,