By: Sally Bament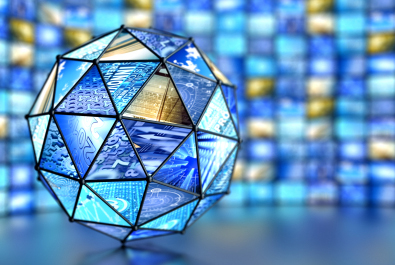 The past year has been demanding for network operators, requiring them to deliver seamless connectivity to subscribers as traffic patterns shifted and hit peak levels virtually overnight. Employees, students and consumers alike have experienced a tremendous change in how they live, work and play, making the role that service providers play in our daily lives more critical than ever before.
With increased pressure to deliver not just connectivity but also a seamless- and quality-service experience to their customers, operators have increased their investment focus in automation, edge computing, increased bandwidth, security and more. These investments will not only strengthen how service providers build, design, and operate their networks, but they will also simplify operations and deliver a superior end-user experience as networks get bigger, more dynamic, and increasingly complex.
Delivering a seamless and assured service experience for businesses and consumers of the future will be essential for service providers in 2021 and beyond. Here are the top trends we will see take shape this year with current—and future—networks.
Preparing for the unknown
The COVID-19 pandemic shifted our world from physical to virtual almost immediately, placing enormous responsibility on service providers to deliver seamless real-time and near real-time experiences at peak traffic levels. Traffic patterns are shifting from mobility toward Wi-Fi and broadband networks, as work shifts to the home and the lines between consumers and enterprise users continue to blur. These shifts are causing long-term changes in how service providers architect and manage their networks for the "enterprise-at-home."
This year, we will see more focus on ensuring networks are ready for the "unknowns," with service providers accelerating investments in open, agile network architectures built on cloud principles, elastic on-demand capacities and automation and security for an assured service experience. With a heightened focus on service experience, we can expect automation, service assurance, AI, ML, and orchestration technologies to take on an even more significant role in service provider network operations, guaranteeing service quality and simplifying operations as networks get bigger, more dynamic and more complex.
The value of the edge
Networks have never been more critical than they are right now. Business, education, telemedicine, and social connection all have moved from engaging in-person to engaging virtually, and multi-participant video calls have become a fundamental part of our daily lives. Massive consumption of streaming media and an all-time high in online gaming has driven CDN growth. Service providers have responded quickly to manage the surge in traffic while avoiding lagging, downgraded quality, and slower speeds.
This year, we'll see service providers double down on investments in edge cloud, moving applications and data closer to users and connected devices to enhance the user and application experience, support new emerging low-latency applications, and make more efficient use of network transit capacity.
The responsibility for network security
While security has often taken a back seat to making way for faster network speeds, the pandemic has proven that bad actors will take advantage of a crisis for their own gain. This year, we'll see service providers take a holistic, end-to-end security approach that combines network, application and end-user security to deliver a secure and assured service experience. This is especially important as we're experiencing another wave of lockdowns and working from home becomes the new normal, presenting an enticing attack surface to attackers. We'll also see more companies investing more in enterprise-at-home solutions with security at the forefront, ensuring that all endpoints in the networks are secure, wherever they are.