These shifts in priority, from both users and overseers, are already translating into increased investment plans.
at how this all matters in the long run. Once this is all over—once we have a vaccine or effective treatment for COVID-19—will anything really have changed for the broadband industry? The short answer is yes, and the short reason is because fixed broadband has proven itself to be a necessity for a prosperous, safe, healthy, and functional society. There is now a strong argument to consider broadband alongside water and electricity as fundamental infrastructure for every country.
No one is predicting that societies will return to exactly how they were before COVID-19. Governments and industries will need to evaluate the long-term implications, and the broadband industry is no different. For us, digital behaviors learned over the last few months are likely to remain to a significant degree: the convenience of online shopping and banking; video appointments with healthcare professionals; Zoom as a replacement for short-haul commuting and long-haul travel, to name just a few. Online retailers are booming, as are OTT service providers like Netflix. Organizations large and small are advocating for increased homeworking for employees in a bid to reduce real-estate costs, give employees a better work-life balance, and reap the benefits of a dispersed, agile, productive remote workforce. All these indicators point to a significant increase in demand compared to the pre-COVID world.
Just as importantly—or more importantly, depending on your persuasion—governments have seen the effects of good and bad broadband on their efforts to support frontline workers and services, to keep citizens safe and informed, and to monitor citizens' activity. Track and trace apps, online public health and vital government services, online and social media as an information channel; governments' needs of both fixed and mobile broadband in support of this crisis have been many and varied. And, of course, governments have seen the Internet as a veritable savior of jobs and economies, where employees and businesses have been able to move or maintain their activities online.
Increased investment
These shifts in priority, from both users and overseers, are already translating into increased investment plans. Industry analyst firm Omdia recently made an upward revision to its market forecasts for wireline broadband access equipment, based on network operators' increased demand post-COVID. An expected five percent uplift compared to the previous forecast will see the demand for PON grow to over $8 billion in 2021, Omdia suggests, and keep climbing through to 2025.
Another statistic of significant interest to both operators and governments comes from analyst firm Broadbandtrends. It estimates that 900 million households around the world still have no fixed broadband connection, and another 500 million have services of less than 50 Mb/s. That is a lot of economically and socially vulnerable households.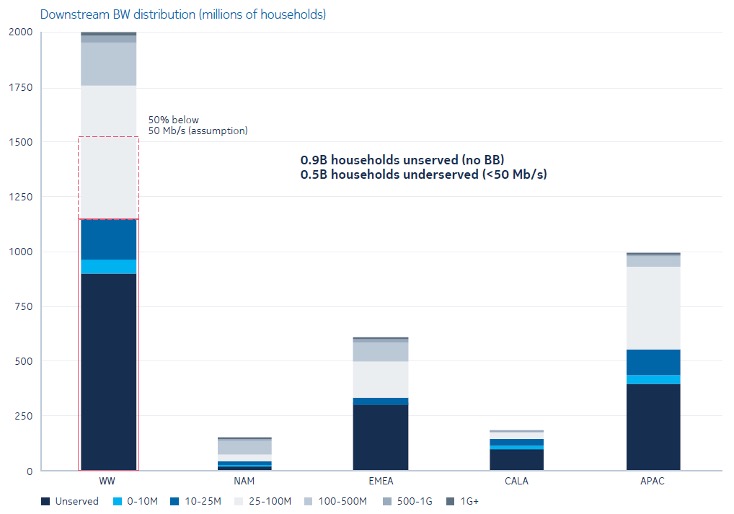 Figure 2: Unserved and underserved homes
[click to enlarge]