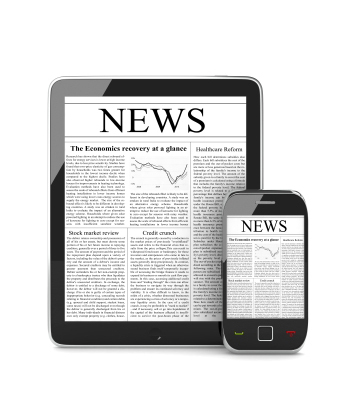 It's the most wonderful time of the year…when we get a peek at what was and what will be. Top trends topped the headlines, ranging from the acceleration of digital transformation and the rapid adoption of 5G and cloud technologies to the continuing threat of cybersecurity breaches and the increasing sophistication of cyber criminals. From predictions of the top technologies to transform 2022 to when we can expect our self-driving cars to hit the lot, we heard it all.
The top telecom industry news stories from the month are summarized below. To view all the news as it breaks, check out Pipeline's News Center or subscribe to receive our telecom industry news summary.
Top Trends News
In a world driven by rapid digital change, what will be the most important technologies in 2022? According to IEEE's new survey of global technology leaders from the US, UK, China, India, and Brazil, artificial intelligence and machine learning, cloud computing and 5G top the list. And of these, 95 percent of respondents agree that AI has the potential to drive the most transformative change over the next decade. Other trends gaining momentum include robots, connected devices, and security technologies. IDC shared its own predictions for the future of digital innovation, unveiling 10 key ways software innovation is changing business now and over the coming decade. In a complementary list, IDC also revealed 10 predictions for the transformation of digital infrastructure built on resiliency and trust.
Future-gazing continued to drive top trends news, as Mobileum announced new research findings that reveal that 56 percent of operators ranked enhancing the customer experience as the top priority for 2022, followed by ensuring a well-performing and reliable network, mitigating security and risk threats, and cutting costs.
Looking into 2022, we see that 5G will continue to be a key enabler of transformation and business success across industries. A new analysis by Frost & Sullivan finds that 5G will unlock transformation across APAC with particularly significant growth opportunities and revenue upsides for operators. As 5G is gradually launched across the region and backed by government initiatives, market revenues are expected to grow from $2.13 billion in 2020 to $13.90 billion in 2025 at a compound annual growth rate of 45.5 percent.
With an eye to progress elsewhere in the world, five of Europe's leading telecommunications companies have collaborated on a report based on findings from Analysys Mason. Together they are urging policymakers, EU Member States, and industry stakeholders to collaborate and urgently prioritize building an Open Radio Access Network ecosystem to ensure that Europe continues to play a leading role in 5G as well as in 6G.
While there is still a lot of innovation ahead for 5G, many projects identified as 'Next G' and '6G' are already underway globally with significant leadership from the Americas. 5G Americas outlined them with detail on what to expect as wireless communications for consumers and enterprises evolve beyond what we know as 5G today. The year ahead certainly does seem like a key year for wireless connectivity innovation as Wi-Fi 6, 6E, and Ultra-Wideband adoption accelerates across a growing number of end markets.
Bringing up the rear of this robust round of insights and predictions, Rackspace announced the results of a new global survey conducted with Google Cloud that highlights the increasingly rapid pace of cloud adoption. According to the survey, the question is no longer whether organizations should migrate to the cloud, but how they can leverage the cloud for innovation, efficiency, and growth.