By: Ari Banerjee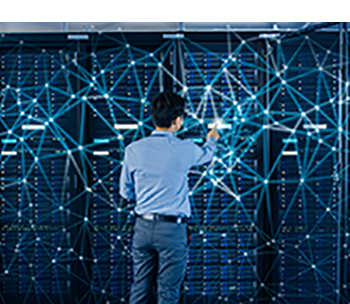 While most of the world was primarily working and studying at home during the COVID-19 pandemic, CSPs provided essential connectivity and services to businesses and consumers. They had to prioritize customer engagement to overcome the challenges of this massive societal shift and connect people on an unprecedented scale. They delayed disconnections, extended payment deadlines, and provided free connectivity to schools and underserved communities. And as CSPs focused more on customer engagement, their success grew.
CSPs must continue to focus on their customers to maintain growth as the world moves toward achieving economic recovery and "the new normal" in the wake of the COVID-19 pandemic. Comprehensive digital transformation to modernize BSS/OSS will be an integral part of supporting greater customer engagement. It will enable a shift away from monolithic software deployments and create more agile environments to benefit both operators and customers through omnichannel digital journeys with a seamless and personalized experience.
In an industry as dynamic as communications, it can be difficult to fully predict future trends. However, it's clear that successful companies will have one thing in common—they will be disruptors. They will put pressure on traditional industry players to rethink the role of their BSS/OSS in changing their business models and networks for greater customer engagement.
Here are the key areas where CSPs should focus in 2022.
A platform approach
The search for industry revenue growth is firmly on the B2B side of CSP business, and new network technologies for 5G are stimulating a wave of opportunities with enterprises. We also see operators trying to create innovative 5G pricing models for the consumer segment. We see certain operators pushing out bundled cloud applications like bundled cloud gaming, 3D shopping, and more with their 5G offerings to consumer segments, enticing them to pay extra for 5G services. CSPs will invest in platforms with cloud-native applications, which will allow them to fully leverage these new revenue streams.
The platform approach provides a rich and automated interface to consumers and enterprises through standardized APIs and simplifies the adoption of next-generation network technology. We expect CSPs to invest in building a digital platform to accelerate partner-driven revenue opportunities and drive efficiency and collaboration by digitalizing internal IT. The future of work demands efficiency and process inefficiencies lead to suboptimal outcomes. Hence, this platform needs to incorporate automation tools, AI, digital collaboration, virtual and augmented reality (VR/AR), and more to help the operator's internal IT team to increase their process efficiency to achieve profitable outcomes.
Edge automation and monetization
Edge technology and MEC apps are already transforming many industries, such as manufacturing, retail, smart cities, and transportation. In fact, COVID-19 accelerated adoption of edge technologies to avoid personal contact and maximize process automation. Major retail companies have equipped more of their stores with self-service checkouts, and transportation hubs are using facial recognition and temperature checks to monitor traveler activity and issue COVID-19 alerts.
CSPs are using edge cloud and 5G to diversify into new markets and provide customers with greater value through new MEC services. However, MEC applications can reside on multiple edge hosts in multiple locations and may use both CSP and hyperscaler edge cloud platforms. MEC services are therefore highly complex and have stringent latency and performance requirements.
CSPs will need to invest in E2E MEC service orchestration to effectively automate edge cloud. These solutions must be placed above RAN, MEC, transport and core domain orchestrators and automate the E2E MEC service lifecycle, including assurance and continuous optimization, to prepare the entire network for on-demand service delivery, latency, and speed.