By: Mark Hughes, Mike McDaniel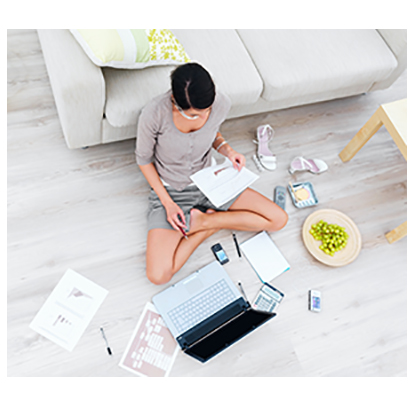 For the evolving virtual workplace, 2021 was a year of starts and stops for many organizations, both large and small. Amid the worldwide health crisis, vaccine rollouts and COVID-19 variants, businesses are debating whether to return their entire workforces—or even just portions—to traditional office environments. The decision can be a controversial one, but it doesn't have to be.
Daily media headlines on the crisis highlight the impact it is having on the way forward for global organizations in particular. Should employees return to the office full time? Is it time to adopt a virtual-first or hybrid approach to the workweek? Should these changes be temporary or permanent?
Looking ahead, we believe the path forward is virtual. Across industries, we have the tools, IT infrastructure, security controls, analytics and—perhaps most importantly—the momentum to transform the workplace. Better still, we have 18 months of solid evidence that virtual workplaces enable employees in most jobs to perform well and deliver consistent business results, no matter where they are working.
Virtual can be personal
The ability to foster collaboration and enhance productivity are top of mind for business leaders to keep their teams connected and engaged from anywhere. IT services companies have moved rapidly over the past two years to help organizations adapt to meet both their business and employee needs with speed and agility. By transitioning to a virtual-first model, companies can empower employees to continue to have a personalized experience, driving collaboration and productivity, allowing them to work seamlessly and securely on any device, anytime and anywhere. Whether from a laptop docked with three monitors in a home office or from a tablet or other mobile device while on the move, a connected virtual workforce can still be an engaged workforce with the right processes, policies, and technology in place.
In the simplest terms, businesses can adopt a virtual-first approach with traditional communications services, workplace networks, and voice, video and audioconferencing solutions. Businesses need to drive adoption, streamlining and automating processes and policies to remove the friction that exists today. When issues arise, support resources must be able to help employees through a variety of channels—and on a 24x7 basis for global companies. Automation and self-service will help eliminate the IT burden of having to manage what used to be hundreds of offices globally to now potentially 100,000+ virtual home offices. On top of that, modern device management solutions can help employees easily switch between devices and virtual desktops. Seamless access to content, information, data, and applications empowers employees to work smarter—even more so than the traditional office environment.
The tools to work virtually have existed for a long time, but the mindset to create a more collaborative and immersive workplace experience is much more recent. The movement to virtual has forced us to use this technology and truly embrace new ways of working.
Experience the data
We know that despite all the advancements, the move to a virtual-first model is still a tough sell on many fronts, even with some employees. This is why data is a key factor in helping organizations make these decisions. The employee experience is playing a larger role across most organizations and is a key factor for attracting and retaining talent. Traditionally, IT organizations have been able to deliver operational efficiencies and provide the data to prove it. Improving the employee experience, however, isn't always the same story. Research from Qualtrics recently found that employees'