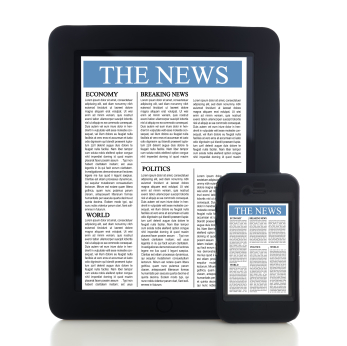 This month, the FCC approved the transfer of control applications filed by T-Mobile and Sprint, citing the strength of the transaction in closing the US's digital divide. November and early December also brought a bounty of partnership news, including several new or newly expanded strategic transformation partnerships between Microsoft and other industry leaders. The US Postal Service will be adopting AI to help boost package processing efficiency—just in time for the holidays—and Hitachi Vantara introduced AI technology to reduce airport traffic congestion—also in time for the holidays, we hope. And for the first time, satellite connectivity became available in the Arctic.
The top telecom industry news stories from the month are summarized below. To view all the news as it breaks, check out Pipeline's News Center or subscribe to receive our telecom industry news summary.
Innovation and Leaderboard News
The FCC issued a Memorandum Opinion and Order, Declaratory Ruling, and Order of Proposed Modification approving—with conditions—the transfer of control applications filed by T-Mobile and Sprint. The Commission found that the transaction will help close the digital divide and advance United States leadership in 5G. Specifically, T-Mobile and Sprint have committed within three years to deploy 5G service to cover 97 percent of the American people, and within six years to reach 99 percent of all Americans. This commitment includes deploying 5G service to cover 85 percent of rural Americans within three years and 90 percent of rural Americans within six years.
Microsoft and Nokia announced a strategic collaboration to accelerate transformation and innovation across industries with cloud, Artificial Intelligence (AI) and Internet of Things (IoT). By bringing together Microsoft cloud solutions and Nokia's expertise in mission-critical networking, the companies are uniquely positioned to help enterprises and communications service providers (CSPs) transform their businesses. Microsoft also announced an expansion of its strategic partnership with Salesforce to help customers meet the evolving needs of their businesses and boost team productivity. Salesforce has named Microsoft Azure as its public cloud provider for Salesforce Marketing Cloud. Salesforce will also build a new integration that connects Salesforce's Sales Cloud and Service Cloud with Microsoft Teams. Another Microsoft announcement brought news of a new strategic alliance with Baker Hughes and C3.ai to bring enterprise artificial intelligence (AI) solutions to the energy industry on Microsoft Azure, an industry-leading cloud computing platform. This alliance will enable customers to streamline the adoption of scalable AI solutions for the energy industry that help promote safety, reliability, and sustainability.