By: Jim Schakenbach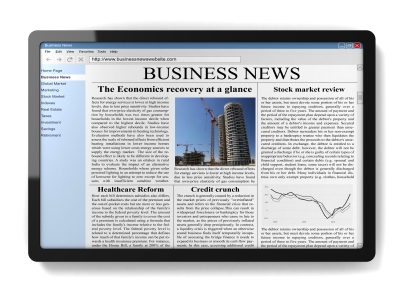 As 2015 draws to a close, it's only appropriate that we provide some industry and market perspective, take a look at some of the trends we've seen developing over the past months, and highlight some notable developments. Also, this month security remains a major concern in these uncertain times, while network speed and bandwidth continue to gather steam internationally.
Looking ahead
Everybody likes a good year-end list, and Ericsson is no exception. This month the communications giant took a look ahead and released its 10 hot consumer trends for 2016. It announced the demise of early adopters, no longer considered important because networked technologies are adopted at a faster rate than ever, making virtually all tech consumers "early adopters". It also revealed that consumers expect artificial intelligence (AI) interfaces to start taking over from smartphone screens and that 8 out of 10 consumers would like to use technology to enhance their vision, memory, and hearing.
Humans aren't the only ones with a taste for networked technologies, machines appear to have a growing appetite for them as well. AT&T this month said it saw phenomenal momentum in the Internet of Things (IoT) this past year, connecting as many as 25 million devices as of the third quarter – a 25 percent increase over the same time period last year. And all those connected machines are proving a tasty target for cybercrooks. Firewall technology provider Watchguard Technologies released its own top 10 list, this one reviewing emerging cyber security trends for the new year, including the IoT, schools, and iPhones.
All the real and anticipated cyber security concern is creating a booming lawful interception market. A new report states that cloud computing and mobile devices are driving a robust market of legal communications traffic interception and analysis that's expected to grow almost 40 percent annually for the next five years. Additional concerns about data theft are also spurring a healthy mobile ID market. A Juniper Research study released this month claims that mobile network operators will generate an additional $700 million by 2020 from new universal log-in and mobile identity services, up from just $20 million today.
So what is all this mobile network traffic? Turns out it's a lot of streaming video and audio, according to broadband network developer Sandvine. In their new report released in December, the company indicates that 70 percent of North American mobile device users are streaming video and audio during peak evening hours – that's up from 35 percent just five years ago. It's no wonder, then, that carriers are looking to monetize mobile video in just about any way they can. Mobile services provider Openwave Mobility has released its predictions for 2016 and they include mobile network operators (MNOs) making a concerted effort to find new and unique ways to monetize over-the-top (OTT) mobile video and data. According to Openwave, the new year will also find encrypted traffic becoming the new norm.
Yet despite that significant boost in mobile streaming traffic, Pew Research claims this month that Americans still prefer home broadband service over smartphone service, even though home broadband adoption is down slightly over the past two years. It looks like the rest of the world might continue to favor home networks to mobile ones, too. Another new study out in December indicates that global mobile roaming revenues will drop an average of 7 percent over the next two years, with European mobile service providers taking it particularly hard on the chin – almost 30 percent of mobile roaming charge revenues will disappear with the implementation of new EU regulations governing mobile telephony.
Secure communications
Once again, security tops the news in a variety of ways. The U.S. military continues to look for ways to secure its lines of communications, including in space. The Navy recently accepted the latest addition to a network of orbiting satellites and relay ground stations that is revolutionizing secure communications for mobile military forces. Following the completion of successful on-orbit testing, the Navy accepted the fourth Lockheed Martin-built Mobile User Objective System (MUOS) satellite.
Back here on earth, commercial network security is garnering more news. Cobham Wireless announced in December that it is introducing a cybersecurity threat analysis solution designed to enable network operators to validate their security status against the latest IT infrastructure security threats and cyberattacks.