By: Tim Young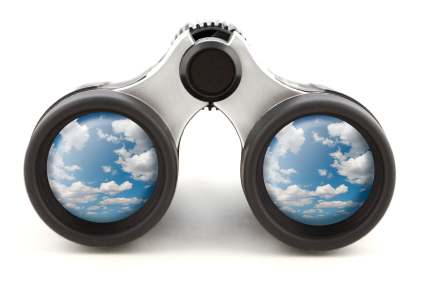 In early December, IBM made another in a long line of cloud-focused acquisitions, this one focused on cloud-based video delivery. Big Blue picked up Clearleap, a firm that specializes in processing and packaging videos for delivery to devices of all sorts, and which claims a list of clients that includes HBO, Scripps Howard Networks, BBC America, and Verizon.
The move was, in part, another step in IBM's march toward the cloud—the company has in recent years also purchased SoftLayer (the basis for its IaaS offering), Gravitant, Aspera, Cleversafe and several more firms and technologies—but also demonstrates the substantial value to be found in mastering the delivery of cloud video. IBM estimates that video will, by 2019, make up 65% of all business internet traffic.
"Clearleap joins IBM at a tipping point in the industry when visual information and visual communication are not just important to consumers, but are exploding across every industry," said Robert LeBlanc, Senior Vice President with IBM Cloud, in a statement. "This comes together for a client when any content can be delivered quickly and economically to any device in the most natural way."
This is a big bet for IBM, especially when you consider the current level of competition in the public cloud. Amazon (AMZN) Web Services, Microsoft (MSFT) Azure, and Google (GOOG) Cloud already hold an awful lot of sway in the space, and Oracle (ORCL) has sought to improve its slumping cloud play with its late December acquisition of StackEngine. AWS recently boasted $7 billion in revenue for Amazon, so there's money to be made; but HP's recent decision to shutter its Helion offering demonstrates the risks of the market as well.
But back on the topic of the Clearleap acquisition, it says a great deal about the overall shift in the way we—a "we" that includes people active in the communications space and, more importantly, the general public—think about and approach video content. And that definitely brings to mind the broader conversations we've been having for years about the role of the carrier as more and more content moves over-the-top or into the cloud. "Should carriers just be big, fast, dumb pipes?" and all that. But in this particular case, there are some other topics I'd rather explore.
Dark Data
As many are rightly noting, this Clearleap acquisition was about something beyond video delivery. There's a big-data, business-intelligence angle to the story as well. Businesses collect colossal amounts of data during the course of regular business interaction, and there's been a tremendous push to put that data to work. If it can be analyzed, monetized, or used to bolster relationships with customers and prospects, it's hugely valuable information.
Row-and-column data is easy enough to put to work; but as IBM said in its statement upon acquiring Clearleap, an estimated 80% of the world's data is unstructured and essentially dark, as far as analytics are concerned. It cannot be effectively managed or leveraged for business gain. Video makes up a huge chunk of that data.
Though the hows and whys of IBM's exact plan to leverage technologies from Clearleap and the rest of its growing cloud arsenal are unclear, the idea of using collected video as a potential asset for business gain is intriguing. And, of course, that analysis is particularly meaningful if we're talking about using original video collected as a part of business interaction and stored in the cloud (as opposed to movies or TV shows).