By: Noah Drake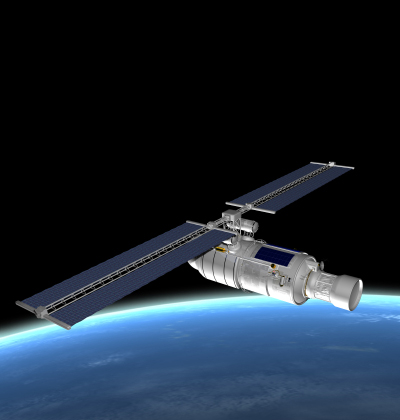 Using a combination of connectivity options such as terrestrial fiber and satellite to deliver content, data or IP is nothing new. What is new and constantly evolving are the technological and economic trends that make such collaborations beneficial to each type of provider.
Whether it's a last-mile option for remote areas or a broadcast service requiring both international and regional delivery, customized hybrid connectivity methods are often the best solution. Customers can mix and match what they need based on their changing production and budget requirements.
Providers can also mix and match their resources, with one taking advantage of and benefiting from the other's unique expertise. In a previous issue of Pipeline, Telstra provided thoughts on the mutual benefits of telco and satellite collaboration, how telco providers can be a channel for satellite operators and how satellite service providers can rely on traditional telcos to deliver the network connectivity to their teleports that is crucial for ground station infrastructure.
This article continues that valuable discussion, extending the topic to emerging technology applications such as 5G and the Internet of Things (IoT).
Surging space investment
A recent report from McKinsey & Company noted private-sector funding in space-related companies exceeded $10 billion in 2021, its highest level ever and a tenfold increase over the past decade. Take as an example Omnispace, which recently secured $60 million in equity financing to develop its satellite-based service for 5G and IoT, leveraging partnerships with mobile operators for direct satellite to 5G handsets, known as 3GPP, Rel-17 NTN, or as they describe it, the non-terrestrial component of its "global 5G hybrid mobile network."
Similarly, AT&T announced it is teaming with OneWeb to use its satellite technology as a complement to its existing access technologies. (Full disclaimer: Telstra is also partnering with OneWeb, combining our resources to deliver high-speed, low-latency network connectivity across underserved regions worldwide.)
Collaboration over competition
It's clear from all this activity that many telcos, mobile carriers and satellite providers are coming around to a new way of thinking about their business and their customers' needs, realizing they must change to remain competitive and successful.
The connectivity and digital services resulting from these collaborative efforts are important growth levers and represent significant opportunities from a commercial and financial perspective.
But another result of this collaboration is the ability to change people's lives and work styles—autonomous driving cars, supply chain management, shared infrastructure for disaster response, robotics, and even niche areas within industrial IoT such as maritime, energy or transportation.
While the overall industry outlook is positive, there are still several barriers to even greater collaboration between different providers. One is a lack of agreed-upon standards, a persistent sore spot in the satellite world.
"The terrestrial industry has been pioneering open standards for quite a while now and they have come to be considered just standard operating practices," said Robert Bell of the World Teleport Association (WTA). "This has long been a foreign concept in the satellite world but that's changing. What we're starting to see more and more within the satellite business is the really profound recognition that it's time for this industry to play in the same sandbox as everybody else." He added that's due to major initiatives launched by the leading satellite operators, teleport operators, and efforts by groups like the 3rd Generation Partnership Project (3GPP), which is driving the inclusion of specifications for non-terrestrial transmission in the 5G standards.
Another is matching the right type of satellite to the right application. Customers still need to choose among low earth orbit (LEO), medium earth orbits (MEO) or geostationary orbit (GEO), determining which offers the lowest amount of latency tolerable for specific 5G or IoT applications, combined with a favorable cost per gigabyte to make their use practical.

For example, GEO satellites have been used for many decades for broadcast solutions to deliver content from one event location to many viewers. The fact that there is 300 ms or so of one-way latency has never had an effect on the user experience. There is also a lot of efficiency with a GEO in a point-to-many-point