By: Mary Stanhope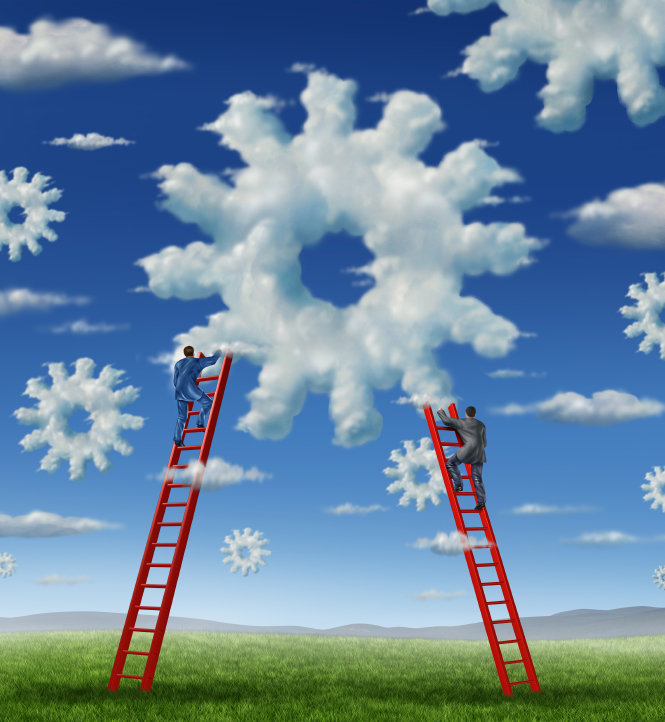 Cloud powers the modern enterprise. In fact, it is estimated that 83 percent of enterprise workloads will operate in the cloud as of 2020. But the network infrastructure on which many businesses run was not built to accommodate mostly cloud-based workloads.
Legacy network technology is impeding enterprise digital transformations. As more enterprises evolve their IT strategies to include not just hybrid cloud but multicloud (a mix of private cloud and potentially multiple public clouds), your network becomes a key component. How you connect users to data is critically dependent on the connectivity you're using. With more and more information traveling over and congesting the network, this is where enterprise technology is now being stressed.
Today's organizations work differently—with a dependency on cloud, more apps, and a globally distributed workforce. All this puts a strain on the current network, which was designed before big data, IoT, SaaS, and cloud. And the end users are feeling that strain: 37 percent of line-of-business executives agree their legacy networks are not ready to support cloud applications, even though most organizations already rely on public and private cloud services.
Amid an ever-growing need for better work experience, cloud challenges call for a new network architecture design. The network has become the next critical step in digital transformation—and organizations will need to determine how to best optimize and migrate network technology so that bandwidth can be used more effectively and efficiently. As part of that transformation, there is the opportunity to choose new enabling technology that streamlines operations and simplifies the management of connectivity.
Understanding the need for better connectivity
Whether you use a private cloud connected to a corporate wide area network (WAN) or multiple public cloud providers interconnected with dozens of private cloud sites across the globe, you are at risk for network congestion impacting usage. Ultimately, you are likely not getting the desired user experiences with your applications over a legacy infrastructure that was not designed with cloud in mind.
A lagging digital experience on both the employee and customer side has a measurable impact on the bottom line. Within the average organization, 52 percent of employees are unhappy at work because of the software tools they are using, and nearly a quarter (24 percent) said those poor tools have made them consider leaving their jobs.
On the customer side, application providers know they must win over their subscribers with a top-tier experience. One study found that for 73 percent of users, application performance impacts their view of the service provider, and 38 percent were disappointed with the performance of their apps. Most digital services, from TV, video and music streaming to B2B SaaS tools, now operate on month-to-month subscriptions. The ease of canceling and switching to a new provider means customers aren't held back from ditching a poor service provider—a fact that should concern teams that haven't yet give thought to network transformation.
With this impact in mind, the effect of poor connectivity is even more pronounced if you have customers and employees accessing apps from across the globe. Routes become congested because they are not optimally designed for how businesses interact with data and applications today.
As a result, you will face not just lower throughputs and higher latency, but also higher costs. The urge to solve network congestion leads many teams to pay more for priority services or add higher bandwidth, but those upgrades still do not provide the needed visibility and control over connectivity.
Achieving network transformation
So, what can you do to address the problem in your enterprise? Forging your way to higher-functioning cloud connectivity starts with gaining a deeper understanding of the data movement across your network.