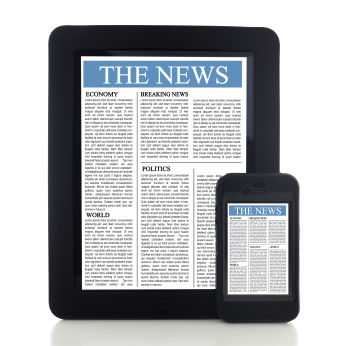 With this month's focus on mobility, we combed incoming headlines for top stories about trends, predictions, deployments, developments, and innovations. And we found them, from a new Connectivity-as-a-Service product launch to a just-released ranking of the world's top five smart cities, where ubiquitous connectivity will usher in new possibilities.
The top telecom industry news stories from the month are summarized below. To view all the news as it breaks, check out Pipeline's News Center or subscribe to receive our telecom industry news summary.
5G, mobile, and wireless news
This month's issue is all about mobility—with plenty of industry news to share on connectivity, mobile networks, and more. According to new cross-industry research from Enea, the key 2022 mobile trends include crippling cyberattacks, blinding encryption and new opportunities at the edge. The Wi-Fi Alliance has weighed in with its trends predictions, including demand from users for more efficient, reliable, and secure connectivity in 2022. This year, nearly 18 billion Wi-Fi devices will be in use, and 6 Ghz regulatory approvals, remote-hybrid work scenarios, and complex connectivity systems in home, enterprise, and Internet of Things environments are only ramping up demand pressure. And, with 5G global connections now exceeding 438 million, 5G networks are well on their way toward becoming the dominant global standard for wireless cellular communications. 5G Americas provided a comprehensive overview of 5G and 4G LTE networks and the connectivity imperative.
Companies are taking strides to enable connectivity wherever we are—and wherever we go. Quectel launched its Connectivity-as-a-Service to provide connectivity-enabled modules that can be shipped for use anywhere in the world, enabling connectivity purchases that simplify edge-based deployments for smart-anything connections. Gilat Satellite Networks will deliver connectivity for vessels at sea, primarily broadband communication for commercial fishing and maritime transport market segments. Gilat will also work with one of the world's largest MNOs to deploy 4G cellular backhaul over satellite technology to improve mobile connectivity for millions of subscribers in Asia. In other satellite connectivity news, OneWeb and Hughes Network Systems will bring LEO satellite broadband services to a broad swath of India. Senet is partnering with Eutelsat, TrakAssure, and Wyld Networks to bring seamlessly integrated and interoperable terrestrial and satellite LoRaWAN IoT connectivity to customers across the globe.
A new study from Accenture sponsored by industry association CTIA shows how 5G connectivity will play a significant role in enabling the United States to meet the Biden Administration's climate change goals, with 5G-enabled use cases projected to make up to a 20 percent contribution toward the country's carbon emission reduction targets by 2025. This reduction is the equivalent of removing 72 million passenger vehicles from the road during the same timeframe.
The GSMA has set out a 5G roadmap for the Middle East and North Africa, showing how robust growth has followed ambitious 5G spectrum assignments, enabling some of the fastest 5G services currently available in the world.
In the United States, planned 5G rollouts caused much hand-wringing over potential consequences for aviation. The aviation sector and officials from the transportation department voiced their concerns over the possible impact of 5G transmissions on radar altimeters, the equipment that uses radio signals to inform pilots of their distance from the ground. As a result, AT&T and Verizon delayed their rollouts by two weeks. VIAVI Solutions offered support for verifying the existence of any interference between 5G communications networks and radar altimeters.