In a world increasingly focused on equity and inclusion, mobile devices play an important role in helping people with intellectual disabilities stay connected with friends and family. Enabling these individuals to participate in mobile communications, however, demands that we pay attention to their special requirements. In 2020, RAZ Mobility introduced the first mobile device—the RAZ Memory Cell Phone—designed specifically for individuals with intellectual disabilities, especially dementia.
In the early stages of Alzheimer's dementia, a person can continue to use their smartphone or feature phone without much difficulty. As the disease progresses, however, the complexity becomes too difficult for them to manage. They will change device settings that they should not change, purchase items that they should not purchase, open the wrong applications, forget how to edit contacts, have difficulty with multi-step processes, and more. Accessibility is about overcoming these limitations and challenges and allowing these individuals to benefit from mobile communications despite them.
Focused on accessibility
The number of people affected by dementia, including Alzheimer's, is large and getting larger as the population both grows and ages. According to a special report by the Alzheimer's Association titled, "2021 Alzheimer's Disease Facts and Figures," an estimated 6.2 million Americans are living with Alzheimer's dementia in 2021. In 2050 the number is expected to grow to more than 12 million. The report explains that 11 percent of individuals over the age of 65 have Alzheimer's dementia, and 34 percent of seniors 85 and older live with the disease.
The statistic, though, that really brings home the magnitude of the problem is the lifetime risk for developing Alzheimer's dementia, which at age 45 is approximately one in five for women and one in 10 for men. Many of the readers of this article will unfortunately experience dementia.
By contrast, the risk that a person will become permanently blind sometime during their lifetime is comparatively small. According to a 2017 study conducted by Deloitte Access Economics, titled "Incidence and Risk of Sight Loss and Blindness in the UK," the lifetime risk from birth of permanent blindness in the UK is four percent. Yet accessibility efforts with respect to blindness have far outweighed comparable efforts for people with intellectual disabilities, especially dementia.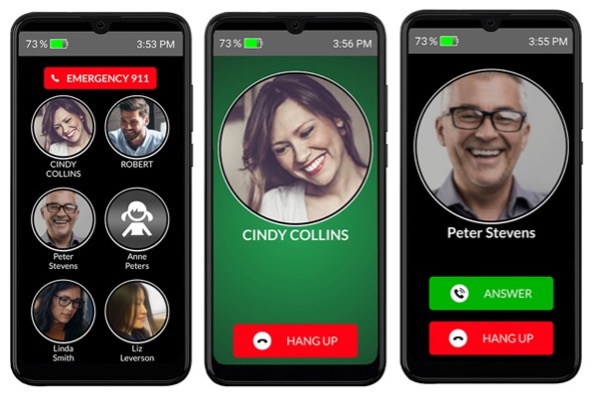 Figure 1 - Images of the RAZ Memory Cell Phone
As dementia progresses, patients will eventually be unable to use a standard phone. Accessibility for these individuals means providing them with the ability to continue to stay connected with family past the time at which they otherwise could with a normal device. Of course, users with