By: Lawrence Latham - CEO, Everynet BV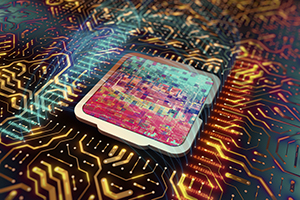 The exponential advance of the Internet of Things (IoT) in recent years is increasingly showing us its potential to establish connections, deliver results and solve complex problems. In critical infrastructure, a term used to define services considered essential – such as healthcare, energy, public services, and telecommunications – IoT applications are already performing a vital role and delivering a wide range of benefits.
Through IoT investments, governments and private companies can transform cities into more intelligent spaces. With low-cost solutions that allow the acquisition of larger volumes of data, they have more accurate information to better structure their planning, reduce costs, eliminate bottlenecks, and develop public policies that address the needs of the people.
This ability offered by IoT solutions to solve real, complex problems stems from the development of sensor systems based on LPWAN (low-power wide area network) type networks. Among the main options, neutral LoRaWAN networks – an open standard globally adopted for IoT connectivity, which operates as a wide-area, low-power network – have been distinguishing themselves through the creation of an ecosystem with the participation of mobile network operators (MNOs), global mobile virtual network operators (MVNOs) and managed service providers (MSPs).
Scalable and ultra low-cost, the technology empowers companies in various segments in industry and government to rapidly implement IoT services, without having to bear high investments and infrastructure complexity. In addition, IoT services promote sustainability. Specifically, the sensors and devices used to transmit data in LoRaWAN networks require very little power to operate. For example, a sensor using a standard AAA battery might last several years given the incredibly low energy needs required of these sensors; and there's no use of SIM cards – both factors that reduce costs and eliminate excessive waste.
Estimated at $384.5 billion globally in 2027 by MarketsandMarkets, the IoT market will grow as the need to capture and transport small packets of data continues to expand. This expansion comes at a time when many organizations are faced with 2G/3G sunset. LoRaWAN provides these organizations with IoT connectivity options that ensure a seamless transition from 2G and 3G thanks to its network longevity, broad coverage characteristics and ability to lower network total cost of ownership. In short, adoption of innovations offered through IoT and LoRaWAN will transform critical infrastructure problems into things of the past.
Lifesaving IoT enhancements in healthcare
Fed by a wide array of sensors and control devices, IoT solutions are already being employed in a growing number of healthcare scenarios to overcome critical infrastructure problems.
They have recently been used, for example, to handle the logistics of the global COVID-19 vaccination campaign, with the aim to prevent losses and waste. According to a meta-analysis study's estimate, 14 to 35 percent of delivered vaccine supply is subject to inadequate storage temperature, resulting in spoilage and waste.
To respond to challenges such as these, Everynet, a global IoT network provider, in partnership with Telkom, a telephone service provider from Indonesia, have worked on the development of a specific isolated vaccine transporter, equipped with a sensor that monitors location and inner temperature and communicates problems or incorrect use.
Another initiative to address pandemic challenges was put into action in Spain, one of the countries in Europe most affected by the pandemic. At the time, Everynet made its network publicly available for the Spanish health system and, in partnership with other companies, installed IoT solutions on hospital beds that, once activated, enabled patients to call nurses via notification, making care more agile.
In addition to these examples, IoT and LPWAN can also enable monitoring the proper function of hospital equipment, such as biosensors and pacemakers.
Transforming safety with public lighting
In smart cities, public lighting is considered key, both for its importance in our lives and for its indirect impacts.