By: Tom Brown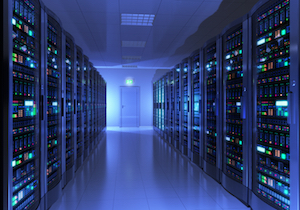 The Data Center Exodus
From Manhattan
Over the course of the last 11 years, there has been a data center exodus from Manhattan for a variety of reasons. Many events took place over this time period to make data center tenants nervous about locating their data centers in the heart of New York City. The financial crisis of 2007 caused many companies to cut back drastically on information technology expenditures. Then, one of the tenants at 111 8th Avenue, a large data center located in Manhattan, purchased the building, inspiring fear that the new owners would drive the other data center tenants out, drastically reducing the amount of available data center colocation space in Manhattan.
Compounding those fears, Superstorm Sandy, which occurred in the fall of 2012, brought devastating flooding to the entire region. This prompted several large data center tenants to consider relocating substantial mission-critical operations out of Manhattan and even out of the tri-state area.
To obviate the anticipated space and power restrictions companies foresaw occurring in Manhattan and, fearful of another natural disaster, many data center tenants fled to New Jersey to take advantage of cost efficiencies available there at the time. At the same time, the significant technological advances in latency reduction made the move out of the city even more feasible, enabling companies to house mission-critical data centers and process transactions farther and farther from Manhattan without seeing a negative impact on speed or efficiency. This new faster fiber connectivity inspired more telecom operators and enterprises to diversify their operations and utilize backup data centers in northern New Jersey and beyond, extending south and west to Northern Virginia, Baltimore and Chicago.
Why Data Centers Are Now Returning to Manhattan
Fast forward to today: changes in the data center market are driving an influx of data center tenants back to New York City. Despite the rise in popularity of developing data center hubs in other regions, New York City proper is once again one of the top data center locations in the country.
According to the New York/New Jersey Data Center Market Report from Data Center Frontier, New York has 600,057 square feet (SF) of data center space currently in use, representing 61 megawatts (MW) of commissioned power. Demand for space is strong, evidenced by New York's 2016 total absorption rate of 4.1 MW of space and a vacancy rate of just 11.6 percent in the second quarter of 2017.
The graphic below illustrates the decrease in available data center space in Manhattan from 11 MW at the end of 2016 to 7 MW in 2017. Overall commissioned space has remained constant over this time period at 61 MW. There is now virtually no other pure raw space left available in Manhattan.
Few locations can compete with the benefits a Manhattan data center provides today:
Unparalleled Connectivity
New York City has more than 24 fiber carriers that offer both metro and long-haul fiber connectivity. These include telecom operators such as Verizon, Sprint, CenturyLink, Level3, XO and Zayo. These carriers include regional and specialized providers such as Fibertech, Axiom, Crown Castle and ZenFi providing Manhattan's data centers and carrier hotels with high-quality fiber.