By: Orla Power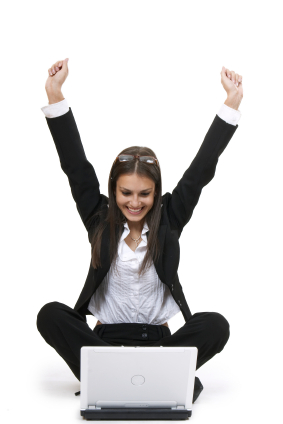 Brite:Bill, an Amdocs company, is a specialist billing software company that transforms the way service providers present and manage billing communications to their customers. The company started life in 2010 as a consumer-focused online bill storage service, winning the inaugural Spark Of Genius award at the Dublin Web Summit that same year. The prestigious award recognizes companies with significant potential and promise. They were right: Brite:Bill has since grown into a successful global player, which led to its recent acquisition by Amdocs. Today, over $5 billion worth of bills are processed by the world's largest service providers on the Brite:Bill platform every month.
Innovation leadership
The vision for the company is to develop design-led solutions that look beyond revenue collection alone and towards building and strengthening customer relationships. Alan Coleman, Brite:Bill's CEO, believes "that every communication is only as good as its outcome" and this led him to break step with traditional approaches. In the five years prior to its acquisition, Brite:Bill landed multi-million dollar contract wins with leading global telecoms giants such as Comcast, Sprint, Rogers, Vodafone, T-Mobile, Nos, Eircom, UPC, Meteor and Tele2.
Where it all started…
The production and presentation of bills is a long-standing core part of any service provider's enterprise architecture. The principle of producing a bill that is timely and accurate is at the very heart of a healthy billing process, and a healthy customer relationship. There is a problem, however: the billing engines that calculate these bills are complex systems and while they can carry out millions of rating and charging calculations, they are not designed to also consider how the customer's bill should look. In today's world where customers expect personalized communications through their channel of choice, cold, dull notifications and demands for payment simply don't fit with the overall brand promise of the service provider that issues them.
Brands invest a lot of marketing dollars to develop and nurture their image and acquire customers. However, many neglect how they present billing information. The monthly bill is a key communication channel that gives service providers the opportunity to develop customer relationships and deliver on their brand promises. Shackled by legacy system constraints and increasing complexity, many bills fall short and just confuse and frustrate users. A bad customer experience follows with poorly designed and unclear bills resulting in higher rates of costly inbound customer queries, increased churn, and reduced customer satisfaction and advocacy.
Where to next?
By utilizing a design-led approach to information presentation and personalization, supported by artificial intelligence and machine learning, bills are transformed into customer-centric and engaging communications. This reduces call center interactions and enables service providers to re-assign agents to more complex issues, saving costs, and simultaneously increasing satisfaction.