By: Luis de Potestad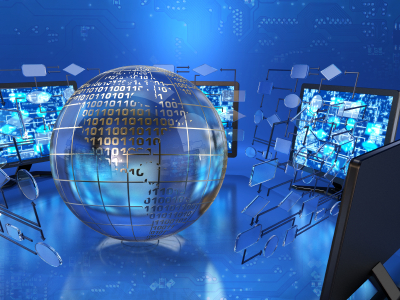 Quintana Roo is the most important tourist destination in Mexico and Latin America. According to data from the State Ministry of Tourism, Quintana Roo received 19.6 million tourists in 2022, of which 64 percent were international travelers. This means that if the Mexican Caribbean were a country, it would rank fourth in visits by international travelers in the Americas in 2022, and one of the top 50 by visits in the world.
The Mexican Caribbean's success can only be explained by its combination of geographic location and climatological conditions, as well as a willingness to innovate and expand. From its founding only fifty years ago, a bold spirit has charted its development and vision. And of course, let us not forget that it has some of the best beaches in the world.
A travel destination
Cancun's development as a tourist center was not random; it is the most successful "Centro Turístico Integralmente Planeado" (CIP) in the country. A CIP is a concept created by development agency Fonatur to create and enhance tourist destinations in Mexico. Fonatur's Master Plan for Cancun has been highly successful and has foreshadowed similar growth throughout the region.
Last year, the Cancun International Airport broke the record for most passengers in a single year with over 30 million passengers in 2022. In December, a single day saw 719 flights, part of a streak of 12 days with more than 600+ daily air traffic operations (close to 130,000 people passing through at the Cancun Airport terminals every one of those days).
In the last three years, more than 20,000 new hotel rooms have been built, not including the rapidly growing number of AirBnb, Vrbo and other vacation rentals in the region, now estimated at more than 55,000 active units.
Who are these visitors from around the world? According to the Quintana Roo Tourism Promotion Council (CPTQ), 64 percent of tourists visiting this state are under 39 years old and almost 50 percent of them are millennials. They carry between five and ten electronic devices so they can be connected to the Internet while traveling. Through their mobiles and tablets they look for travel routes, tour promotions and other tourist activities and attractions before and during their stay and, of course, the vast majority book their holidays this way. Because of this, the Cancun region, like most tourist destinations today, primarily focuses promotional efforts on digital media.
While digital marketing and travel apps have contributed to increased occupancy, they have raised expectations for seamless connectivity whether in a guest room, poolside or on the beach. In fact, for this reason the last five years of Cancun's history have been perhaps the most challenging.
Investing in digital infrastructure
Since the introduction of the smartphone, premier tourist destinations around the world—at the resort but also regional level—have recognized the need to make a greater investment in digital infrastructure that enables better connectivity.
Unfortunately, people throughout Mexico have experienced poor Internet and mobile service for decades. According to the Speedtest.net website, Mexico has practically the same Internet speed as Guatemala or Uganda and historically, on average, the state of Quintana Roo has speeds similar to Nicaragua or Kazakhstan. One of the most common complaints from Quintana Roo visitors has been poor Internet quality. With the rise of sites like Trip Advisor, Booking and Expedia, poor Internet ratings impact occupancy and revenue per room for hotel and resort operators big and small.