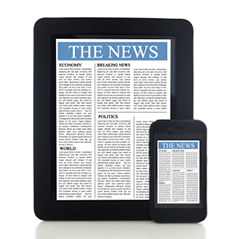 As the end of the first quarter of 2023 comes into view, tech companies are making some bold moves. Across the world, technology industry news headlines made waves, including a new integration of OpenAI's generative AI copywriting platform, a new face verification system from Neurotechnology and data tracking significant growth potential in the smart home sector.
The top telecom industry news stories from the month are summarized below. To view all the news as it breaks, check out Pipeline's News Center or subscribe to receive our telecom industry news summary.
Customer experience news

As this month's issue focuses on customer experience, our team was particularly attuned to technology industry news on the CX topic. Actifai announced its new customer agreement with WOW!, a national US broadband provider. The agreement is focused on providing AI-powered tools for customer experience enhancement.
Zurich Insurance Group is moving its enterprise information technology infrastructure to Amazon Web Services. Zurich will use AWS's reliable global infrastructure, advanced analytics, and machine learning technologies to deliver new digital customer experiences and drive automation at scale, in support of its worldwide digital strategy.
Kronologic, a provider of AI-powered scheduling automation for sales, customer success, and marketing teams, announced the integration of OpenAI's generative AI copywriting platform, also used in ChatGPT.
Innovation news
As emerging and evolving technology constantly changes the world around us, this month we have rounded up technology industry news about new optical networks spanning huge swaths of Africa to AI solutions that could make rail transport safer.
Nokia was selected by Liquid Intelligent Technologies to deploy a next-generation optical transport network connecting Kenya, Uganda, Rwanda, Democratic Republic of Congo, Zambia, Zimbabwe, and South Africa. Antaris announced that the world's first satellite fully conceived, designed, and manufactured using the company's end-to-end cloud platform has successfully reached orbit.
Mavenir has migrated all O2 mobile customers to its virtualized IMS solution offering voice over LTE and voice over Wi-Fi. Wearable Devices, a growth company developing a wrist-worn neural interface technology for B2B and B2C customers, has received grant approval from the Israel Innovation Authority to finance further development of the manufacturing process of its flagship wearable neural interface, the Mudra Band.
Airties is providing YouSee with a portfolio of smart Wi-Fi software and services to support its broadband subscribers across Denmark. Rail Vision has signed an agreement with the state-owned Israel Railways to purchase 10 Rail Vision Main Line Systems and related services. Rail Vision's Main Line System is a cutting-edge AI-based technology for detection and identification of objects and obstacles near, between, or on the railway.
eGain Corporation announced the general availability of eGain Instant Answers for users to find relevant answer snippets from enterprise knowledge bases using generative AI technology.
5G, mobile and network news
March network technology industry news features innovative stories from across the world, from fresh collaborations with Intel to bold globalization plans from Aryaka.
Cradlepoint presented a real-world implementation of 5G Standalone network slicing. The demonstration highlights how 5G network slicing will allow enterprises to take advantage of end-to-end performance guarantees over 5G Wireless WANs, similar to the SLAs available with MPLS. Aryaka plans to establish 27 new POPs in 21