By: Adhish Kulkarni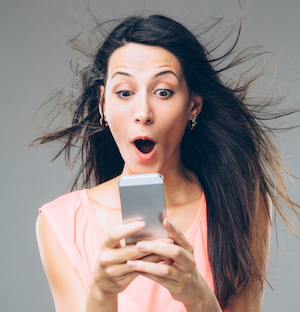 Mobile communications service providers have historically been network engineering organizations largely founded on their technology expertise. As they transition to a digital services landscape, it can be argued that this paradigm is changing, and that mobile CSPs will increasingly need to become sales and marketing organizations. Thus, driven by the explosion of value added services, the 'what' (do we sell) has replaced the 'how' as the first area of focus for telcos.
The fact that this requisite shift presents a challenge can be seen in the many carriers now experiencing a negative revenue trend across both core and VAS lines of business. CSPs have to find new ways of leveraging new, digital channels in order to increase customer engagement and reduce costs, retaining their most profitable customers in the face of disruption and hyper-competition. Accomplishing this balancing act requires a reprioritization, not least in making critical marketing technology decisions as effective future infrastructures are developed. The technologies likely to be required in the future will put the question of loyalty firmly front and center.
One result of this reality is that the industry is presently at a turning point in the evolution of loyalty programs. Smartphones enable rich interactions with customers on the move, powerful technology platforms allow marketers to deliver real-time rewards, and the barriers to acquiring, processing and storing data for such interactions are falling. Approaches to loyalty in the telecoms sector, however, haven't really changed much in the past few years. Points programs, Recharge & Win and VIP clubs are ubiquitous but come with varying levels of measurable success and little innovation in recent times.
This is striking given that mobile technology has evolved incredibly rapidly in the past five years in terms of bandwidth, devices and new applications. Instead of leading in mobile-centric loyalty, mobile operators are now lagging behind brands and retailers—like Starbucks—that have wholeheartedly embraced the smartphone world. These on-point brands are seeing quantifiable revenue benefits of upselling and retention as a result. Operators like O2 in the UK have begun the fight back by building marketing programs that embrace multiple brand partners, but the reality is that these approaches remain nascent. Meanwhile, the traditional industry faces disruptive entrants (such as WhatsApp and Viber), regulatory constraints and increased price competition.
If these trends continue the future will be predictable; as markets reach saturation, the retention of profitable, loyal customers must increasingly become a priority for operators' C-suite executives who are becoming desperate for new, innovative concepts to stem customer attrition. Let's look here at four different approaches.
Recharge & Win
With Recharge & Win programs, such as ours with Orange Spain and Telefonica/O2, customers are instantly rewarded with prizes based on how much and how frequently they top-up their prepaid accounts. Recharge & Win is a tried-and-tested formula, which still generates strong customer engagement and has been prevalent around the world for some time. There are many aspects of Recharge & Win that are interesting