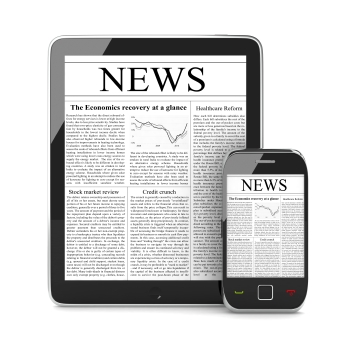 June brought a bumper crop of mergers and acquisition headlines as well as news of a variety of deployments, launches, announcements, and expansions. By midmonth, a federal judge had approved the $85 billion merger between AT&T and Time Warner, citing no evidence of anti-trust law violation. Renovo and EdgeConnex announced a partnership to handle the enormous anticipated data flow from autonomous vehicles and mobility networks. And, Telefónica International Wholesale Services announced the expected total transition of voice traffic to its new Full IP International Network by June 30.
The top stories from the month are summarized below. To view all the news as it breaks, check out Pipeline's News Center or subscribe to receive our news summary each week.
Mergers and Acquisitions
Mergers and acquisitions shaped and reshaped the industry landscape this month. On June 12, Federal Judge Richard Leon ruled to approve the $85 billion merger between AT&T and Time Warner. In his decision, Judge Leon cited the US government's failure to prove that the enormous merger violates anti-trust laws. The merger is slated to close by June 20 and will combine Time Warner's extensive content collection with AT&T's vast network reach.
In another contest between giants, Comcast has outbid The Walt Disney Company with an all-cash $65 billion bid to acquire 21st Century Fox and its "New Fox" businesses. Comcast proffered the superior proposal and set forth its terms via a letter delivered to 21st Century Fox's Board of Directors on June 13.
In other acquisition news,
Synchronoss acquired honeybee
, which provides a digital experience platform that enables companies to design and launch optimized omni-channel customer journeys for their end users. The acquisition is intended to help Synchronoss customers across all sectors become digital-first. In additional news,
Ciena has acquired Packet Design, LLC
, which will help it accelerate its Blue Planet software strategy by extending intelligent automation capabilities beyond Layers 0-2 and into IP to help end customers optimize service delivery and maximize network utilization. The acquisition is expected to close later this year.
In Europe, GTT expanded its global IP network with the acquisition of Interoute, operator of one of Europe's largest independent fiber networks. The expansion will help GTT advance its comprehensive and competitive global cloud networking platform.
Innovation News
The development of autonomous vehicle services took a leap forward this month. Renovo and EdgeConnex announced a partnership to advance the commercial deployment and operation of highly automated vehicles as a service at scale. Their collaboration will combine EdgeConneX's edge data infrastructure with Renovo's AWare's vehicle-edge-cloud data orchestration and the AWare edge application environment. Ultimately, the goal is to leverage both companies' current and future expertise to handle the unprecedented data flow that such mobility systems will generate.