By: Scott St. John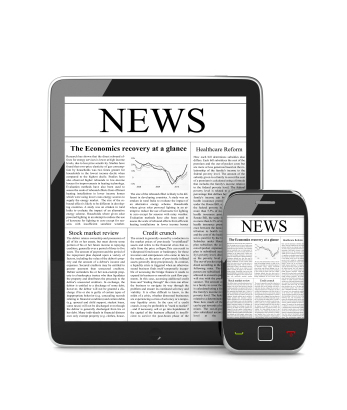 We're moving forward into a new normal, some of our pandemic shifts and habits are here to stay. This is the thread emerging from research released this month from a variety of sources, including from the Ericsson ConsumerLab on consumer behavior, Juniper Research on smartphones, and several specialist cybersecurity firms. These headlines make our focus on this month's issue theme—IoT and the Device Revolution—that much more relevant, as it is through our connected devices that some of the next great leaps forward are coming.
The top telecom industry news stories from the month are summarized below. To view all the news as it breaks, check out Pipeline's News Center or subscribe to receive our telecom industry news summary weekly.
IoT News
With this month's theme in mind, we were especially focused on IoT news from around the globe as it relates to smart everything, growth in IoT data, product developments and launches, partnerships and more.
As billions of IoT devices become connected, intelligent security in turn becomes more important. In response, Ericsson and Orange have launched a new IoT security offering, Threat Monitoring and Mitigation (TMM), enabling service providers to extend IoT connectivity offerings with security services.
The number of connected devices worldwide is growing exponentially—and analyst firm Juniper Research is tracking this growth. In a new report, Juniper has found that iPhone sales are driving nearly 40 percent of the total smartphone hardware market, despite representing less than 20 percent of devices sold in 2021-22. The report highlights vulnerabilities in a features-based marketing approach, with the market tipping favorably toward a curated hardware-software system.
This growth isn't only in smartphones; it's also evident in the proliferation of smart devices of all kinds in our homes. Seeing this, Radisys has unveiled the Radisys Reach Smart Home solution, enabling service providers to offer their customers a safe and secure home by connecting all smart appliances, sensors and controllers—and, in so doing, monetize the smart home.
In other global IoT news, Nokia announced that HMD Global will use Nokia's WING network (Worldwide IoT Network Grid) to enable seamless global IoT connectivity at an enterprise scale with its Connect Pro solution, with visibility into thousands of mobile assets over a single platform. In IoT connectivity news, Cisco has rolled out a new portfolio of industrial routers to extend the enterprise network to the edge with the flexibility, security and scalability needed for IoT success.
TOMIA has introduced a new blockchain-enabled solution to enable mobile operators to better capture monetization opportunities resulting from industry changes driven by the rapid increase in IoT traffic and the accelerating rollout of 5G networks.
Finally, to advance IoT connectivity, Senet is collaborating with SenRa to integrate its network with SenRa's Ginjer IoT Analytics platform, which will open access to global carrier-grade LoRaWAN connectivity and real-time application performance data. It will also allow users to securely manage IoT data at scale.
Innovation News
In innovation news, new research from the
Ericsson ConsumerLab
provided key insights about post-pandemic life. Called "The Future Urban Reality," this consumer study revealed that digital habits adopted over the last 16 months are to be the "new normal" as we handle an increasing number of elements of our daily lives online. On average, consumers will spend as much as 10 hours per week or more online by 2025.
Atos
has been awarded a contract by the University of Edinburgh to deliver the energy-efficient supercomputing system BullSequana XH2000 to the UK's DiRAC HPC Facility. The platform will help scientists unlock secrets of the universe, including driving forward world-leading research in particle physics and other areas.