By: Pete Koat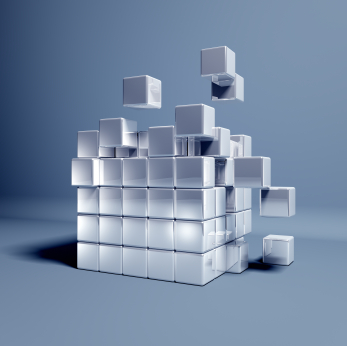 As Internet of Things (IoT) deployments continue to proliferate worldwide, more service providers seek to derive value from this digital revolution by delivering business services that address different verticals and geographic markets. However, given the massive volumes of devices, connections, and partners associated with IoT projects, several elements need to be addressed when setting up and managing all the parts of such a complex digital ecosystem. Fundamentally, an IoT program's success depends on the ability to establish reliable operations, deliver complete end-to-end solutions, and have the right network and device management solution in place to mitigate costs and scale services.
A proper IoT deployment goes far beyond simply installing a connected device. Leading operators understand they need to bundle additional products and services around their managed connectivity to foster business growth.
Complexity in IoT service delivery
When it comes to the types of services enabled by IoT, operators have the opportunity to serve a wide array of end users, spanning verticals such as healthcare, manufacturing, utilities, and more. This changing landscape means that operators will have a pivotal role to play in providing the underlying end-to-end solutions that support B2B2X (business-to-business-to-any) service delivery. With the B2B2X business model, the goal is to integrate telecom and IT services with enterprise applications to enable vertical-specific solutions. While this approach can allow telecom operators to climb further up the value chain, B2B2X environments are far more complex than those typically found with B2B or B2C services as they feature more facets, including network infrastructure, third-party applications, and partners, which require unique operational strategies to orchestrate.
The building blocks of any IoT technology stack are protocols as they provide the foundation for how devices, sensors, and applications interact and exchange information. Unfortunately, this environment is still a wild west for operators. With so many devices using different protocols that need to be integrated into the network, managing performance and interoperability can be challenging, especially for operators with multiple access technologies and a variety of IoT verticals. Further complicating the issue is the reality that IoT deployments typically include a massive number of connected devices, often from various vendors. All of these devices must be monitored to proactively manage performance and ensure service level agreements (SLAs) are met. Ultimately, with so many unique end users to support, each with their own set of needs, and working with an ecosystem of partners with different models, integrations, and interfaces, things can get messy fast.
The next challenge service providers face stems from the conundrum of choosing between building or buying a go-to-market IoT platform. Depending on which option an operator chooses, the previously highlighted challenges may differ in impact and priority based on the size of their organization. For example, a tier 3 or smaller operator may require a turnkey solution that is pre-packaged and ready to sell directly to an enterprise or consumer. Meanwhile, a more prominent operator may seek to build an end-to-end IoT platform themselves. In the end, what enterprises and consumers want are ready-made IoT solutions that address their evolving business and connectivity needs and can be purchased from a single source. Therefore, if service providers want to maximize their value in IoT, they must create holistic platforms that integrate connectivity, applications, and customer-specific needs.
Another major hurdle with IoT deployments is moving beyond connectivity further up the value chain. According to a GSMA report, by 2025, the share of connectivity revenue in total IoT revenue will decline to 17 percent, while service enablement, including applications and platforms, is forecast to generate 57 percent of the total, with professional services and business solutions accounting for 26 percent. Beyond