By: Scott St. John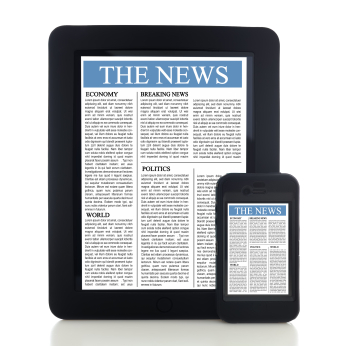 As the month when high summer arrives, July is often hot. This month also heated up with key telecom industry news. Businesses and consumers in the US and UK experienced 5G when it was switched on for the first time in recent weeks. A new report from the FCC showed significant progress in closing the digital divide, and new fiber builds and network transformation touched key areas of the country, from Iowa to Missouri to Alaska. And, as ever, telecom industry news surrounding new product launches, alliances, partnerships, research, reports, and standards came in fast and furious, indicative of the fast pulse of our ever-changing industry.
The top telecom industry news stories from the month are summarized below. To view all the news as it breaks, check out Pipeline's News Center or subscribe to receive our telecom industry news summary each week.
Telecom Innovation News
Telecom innovation news this month featured the announcements of partnerships and product launches specific to the data center market. The Independent Data Center Alliance, a global network of independent data center and carrier hotel operators, officially launched at ITW 2019 in Atlanta, Georgia. The association is intended to bring together owner-operated data center providers to amplify market presence.
Kaloom, an emerging leader in the automated data center networking software market, announced the launch of flowEye™, an AI-driven real-time in-band network telemetry (INT) and analytics solution. flowEye™ enables data center managers to achieve higher performance and lower OPEX via more powerful monitoring, analytics and troubleshooting capabilities.
In other partnership news, DataGryd and maincubes, respectively headquartered in New York and in Frankfurt am Main, announced a collaboration enabling cross-Atlantic data center capabilities. Together they offer customers of both data center operations a broadened geographic coverage featuring flexibility, low-cost connectivity options, 100 percent SLAs and more.
Netcracker Technology also announced this month that it has expanded its partnership with Shaw Communications to support BSS/OSS systems and streamline product order and inventory tracking services to improve overall operational efficiencies and customer experience.
Telecom Network News
This month's telecom network evolution news included progress in closing the digital divide, in consumer protection from unwanted robocalls, and in global network evolution.
The FCC released its 2019 Broadband Deployment Report, which shows that more Americans than ever have access to high-speed broadband, noting the agency has made progress in closing the digital divide. To continue the effort, the FCC has also authorized $166.8 million in additional funding for continued broadband expansion, including funding from the successful 2018 Connect America Fund Phase II auction. The expansion will allow providers to offer broadband to more than 700,000 unserved rural homes and businesses over the next decade. One winner, Windstream, announced that it plans to use the 5G spectrum blocks it won in the 24 GHz and 28 GHz 5G airwaves auctions to expand availability of high-speed broadband to rural residential and business customers in a number of states. In related FCC news, the agency also affirmed that voice service providers may block unwanted robocalls before they ever reach consumers, a move it had introduced in May.
Bluebird Network has completed a new fiber build in Wentzville, Missouri as part of its previously announced St. Louis expansion. The fiber expansion gives local businesses access to carrier-class network speeds and bandwidth, helping to further narrow the digital divide. Microsoft and Watch Communications announced a partnership to bring broadband Internet to 800,000 people who lack access in areas of Illinois, Indiana, and Ohio as part of the Microsoft Airband Initiative.
Network evolution also continued through advancements and innovations. This month, Promptlink Communications launched Network Noise Hawk, its new patent-pending solution that accurately pinpoints elusive network noise in cable networks and easily displays it for cable operators and technicians so that they can correct issues.