By: Declan Byrne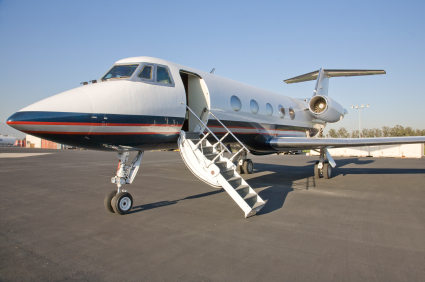 In our increasingly digitally connected world, the existing airport communications systems are greatly outdated, with infrastructure limitations that make supporting current airport traffic demands very challenging. Moreover, it is clear that these limitations will certainly not be sufficient to address future requirements. The limited data capacity of current ground communications networks places a burden on applications and their functionality.
Change is needed, and the Aeronautical Mobile Airport Communication System (AeroMACS) system represents perhaps the best available solution.
To this end, the AeroMACS profile has been selected, endorsed and adopted worldwide for over a decade to support evolving airport surface communications needs. The WiMAX Forum has been instrumental in all stages of AeroMACS' growth, from its initial launch to facilitating the development of a mobile system profile and promoting the current global expansion efforts.
Establishment and verification – in brief
AeroMACS is a wireless broadband technology exclusively for aviation based on the IEEE 802.16 standard that supports the increasing need for data communications and information-sharing on the airport surface for both fixed and mobile applications. It is internationally standardized, globally harmonized and provides flexibility, cost-effective adoption, and a scalable model for continuing aviation industry evolution.
Established by International Civil Aviation Organization (ICAO) in 2014 and coordinated by EUROCONTROL and Federal Aviation Administration (FAA) under Action Plan 17 (AP-17) activity, AeroMACS was identified and recommended as one of the core technologies of the Future Communication Infrastructure (FCI) to support Air Traffic Management (ATM) operations. AeroMACS validation was based on extensive and systemic approach focused on technical and non-technical characteristics suitable to meet operational communications requirements for aeronautical applications based on the ICAO ATM Concept of Operations.
AeroMACS operates in the protected and licensed aviation spectrum band from 5091 MHz to 5150 MHz, designated on a worldwide basis by the International Telecommunication Union (ITU) at the World Radiocommunication Conference 2007 (WRC-07). Regulators are encouraged to publish rules for access to the Aeronautical Mobile (Route) Service (AM[R]S) spectrum band in their countries, according to ITU recommendations. Based on the expectation of high demand for AeroMACS services, additional allocation of the spectrum within the 5000 to 5030 MHz band may be considered nationally.
An essential enabler
AeroMACS combines the vision, strategy and roadmap of the FAA Next Generation Air Transportation System (NextGen) in the US and Europe's Single European Sky ATM Research (SESAR). AeroMACS is one of the essential enablers of the global ATM initiatives and one of the three required communication technologies under the ICAO Global Air Navigation Plan (GANP). ICAO has approved the AeroMACS Standards and Recommended Practices (SARPS) resulting in Amendment 90 to ICAO Annex 10, which has been endorsed by 192 ICAO nations and will help ensure manufacturer interoperability, global harmonization and security through certified equipment.
The AeroMACS Minimum Operational Performance Standards (MOPS) and the AeroMACS Profile document have been jointly developed and approved by Radio Technical Commission for Aeronautics (RTCA) and European Civil Aviation Equipment Organization (EUROCAE). The Minimum Aviation System Performance Standards (MASPS) developed by EUROCAE describes a set of system performance requirements and outlines possible implementation options for AeroMACS. The ARINC Airlines Electronic Engineering Committee (AEEC) has unanimously approved the AeroMACS standards that will enable the system to be installed in commercial type aircraft.
Designed to support critical safety services and communications
AeroMACS is in compliance with worldwide aviation standards and has been designed to support critical safety services. AeroMACS employs secure authentication, authorization and encryption functions based on the Public Key Infrastructure (PKI) to prevent unauthorized network access. It provides high speed, bandwidth, capacity, performance, scalability, reliability and security needed to address air traffic demands and the growing necessity for data communications on the airport surface. AeroMACS provides the assurance to the aviation authority, airport operators, airline carriers, aircraft owners, pilots and passengers that its products are compliant with the highest standards for operation.